There are multiple ways to get student data into ST Math. It can be uploaded by your district, from a third party service provider, like Clever or ClassLink, or teachers and admins can enter it in manually.
A school is considered rostered if the data is coming from the school's student information system either through imports directly into ST Math or through a third party, like Clever or ClassLink. That means that you won't have to add new teacher or student accounts, or create classes - they'll take care of that for you! You won't have these options inside ST Math.
The easiest way to tell if you're rostered or not is to look at your "My Classes" page. If you see an orange "Actions" button your school is not rostered (example below).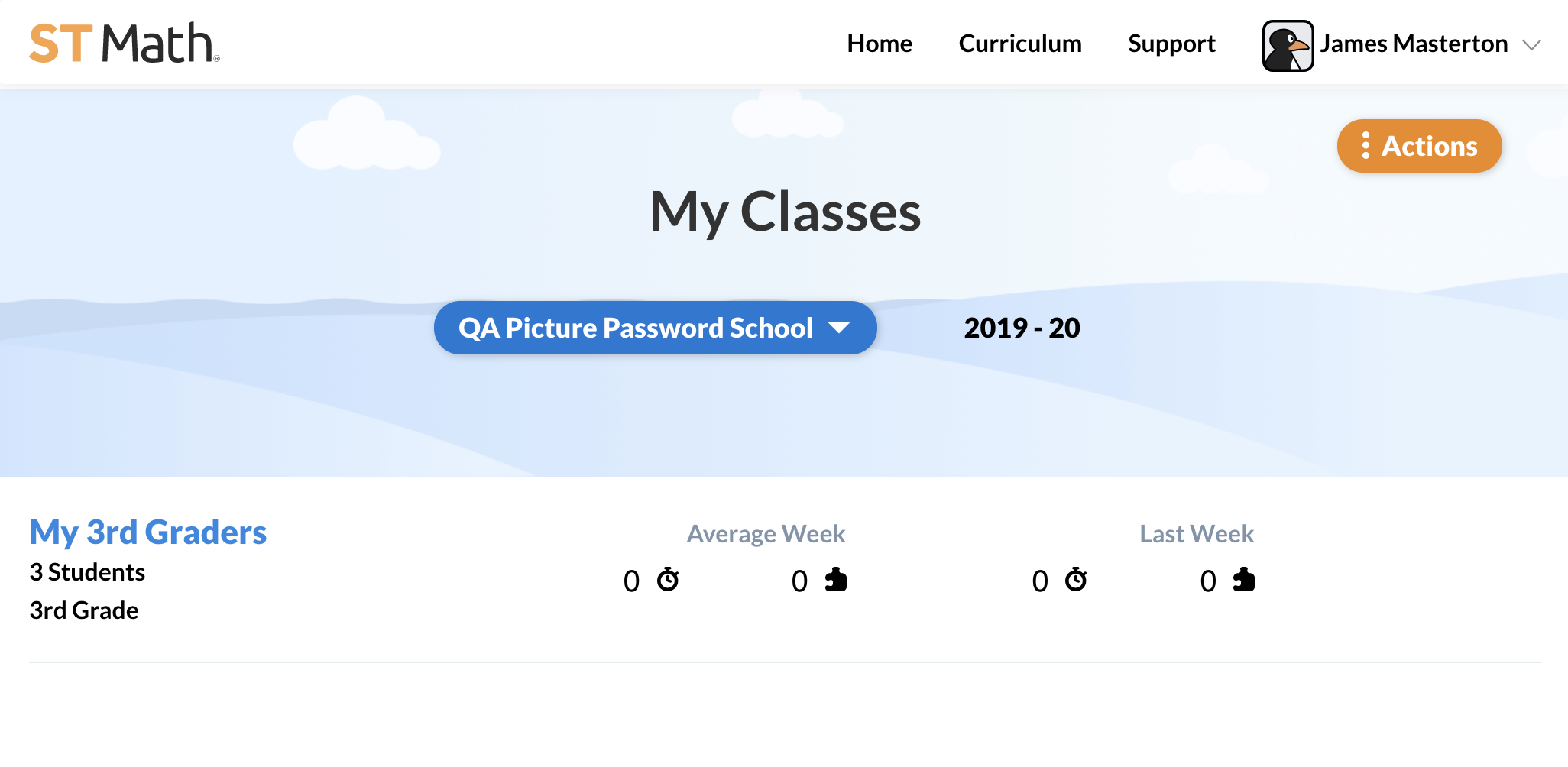 If you do not see an orange action button there, then your school is rostered.