If your school is rostered, your district takes care of your student and teacher accounts for you. You will not be able to add students to your district managed classes manually. See How can I tell if my school is rostered and what does that mean? for more information.
If your school is non-rostered (your students use picture passwords), you can create your own classes by clicking the 'Add Button' when you sign in.
Search for Students
If your students are returning to ST Math, you can type their names and then choose the correct student from the list of students with accounts at your school.
If a student isn't listed and remembers their password, use an Invitation Code.
If a student isn't listed and doesn't remember their password, they'll need to be added as a new student using the invitation code.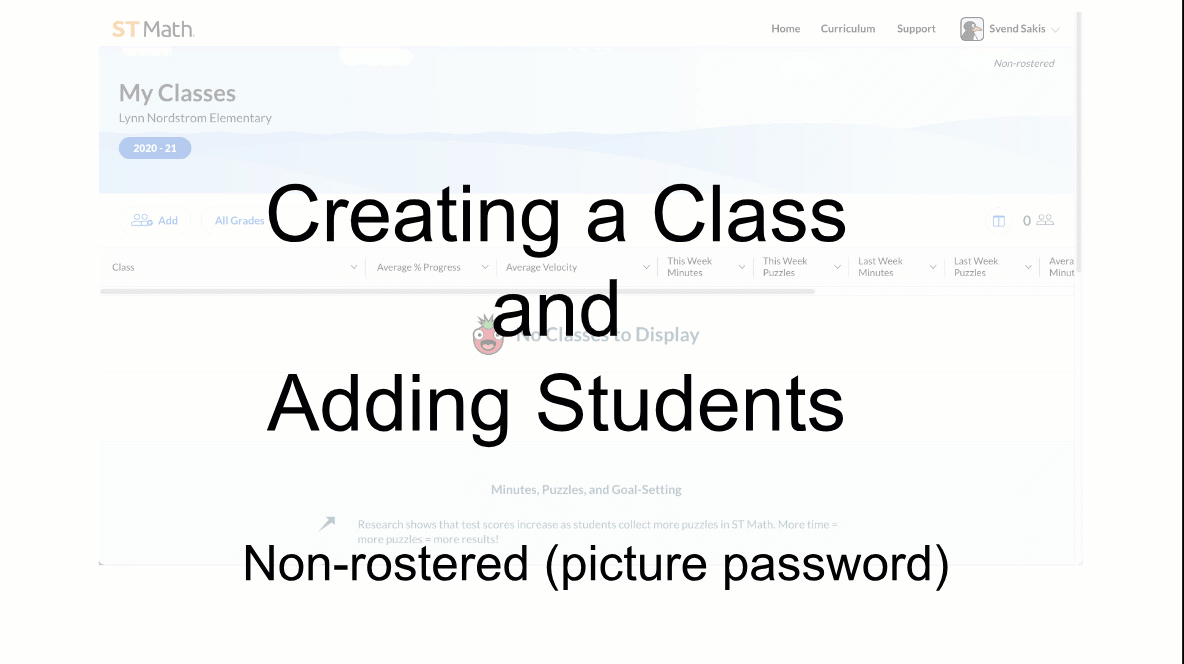 Invitation code
This works for both new and returning students.
You create the code and students either enter the code at play.stmath.com OR you can provide them a link that takes them directly to your class's sign-in page.
The Invitation Code can be set to expire anywhere from immediately to one week.

Be sure students only use the Invitation Code one time to avoid creating multiple accounts.