Looking to help a struggling student with unlimited tries? Teachers can enable or disable unlimited Jijis for a level by clicking on the student alert in their class usage view.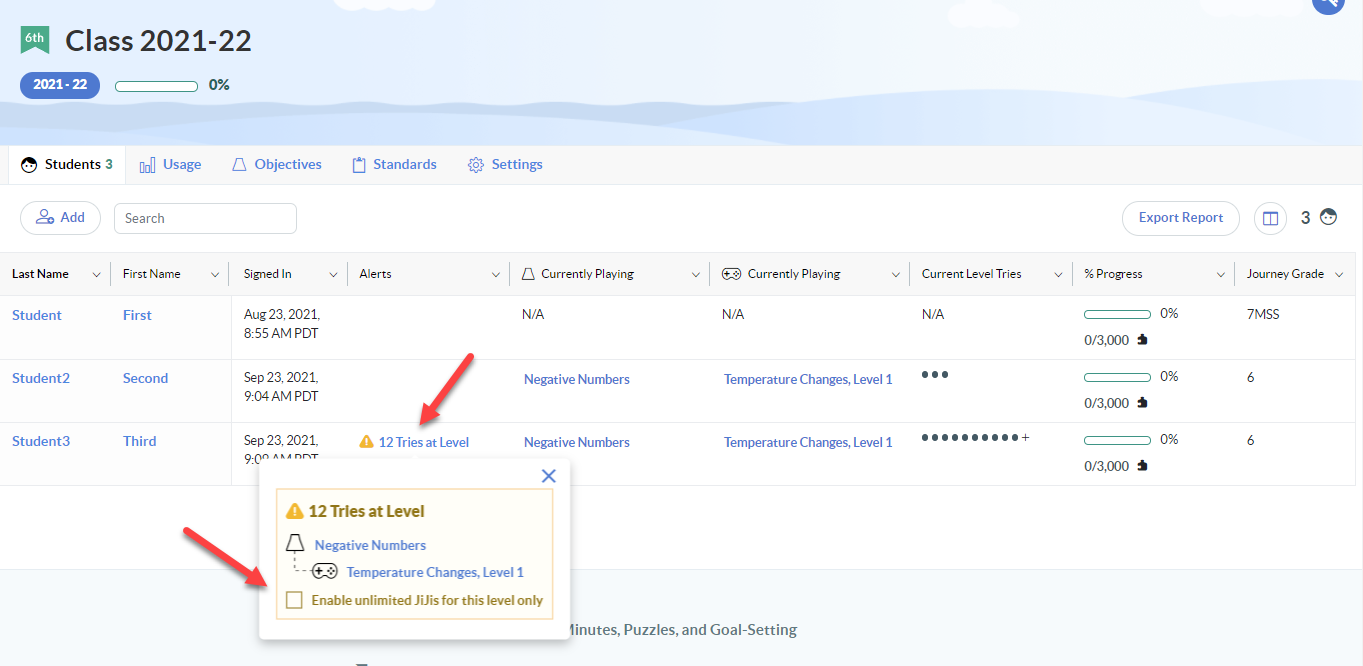 Need to enable unlimited Jiji's for all puzzles a student plays? Click on the Settings tab under the student's account and click on the Enable Unlimited Jiji's toggle. Educators will not see alerts for those students with Unlimited Jiji's enabled on their accounts.

Once turned on, students will see an infinity sign to the right of JiJi the next time they log in. Students will still see their previous tries/dots, but will not earn any new tries or dots.

Educators can view which students have Unlimited JiJis turned for a level or for a specific grade level in their class hub.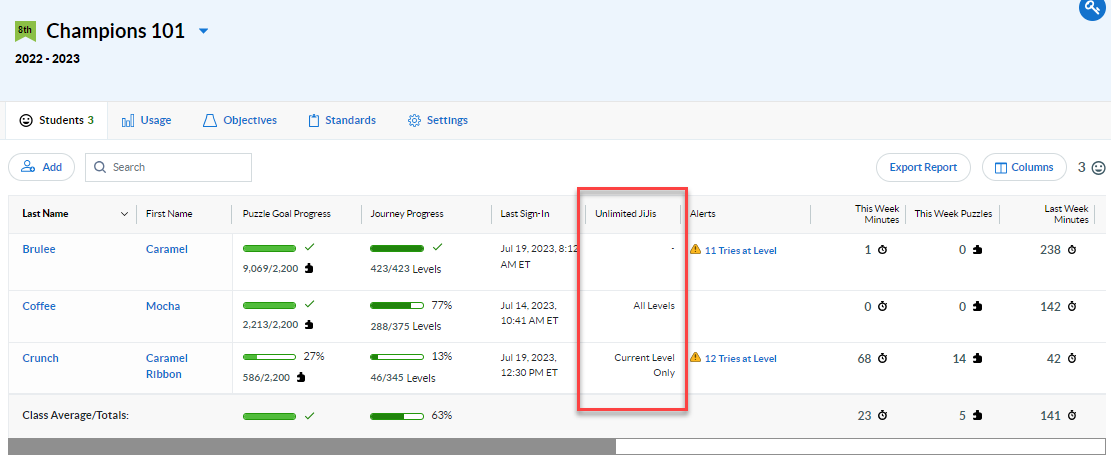 See also: What should I do if I have students who are struggling or stuck?