To see if a student has completed their grade level Journey, click on the student's name in your class and click 'Objectives.' Students who have completed their journey will have the below message under their Journey Overview: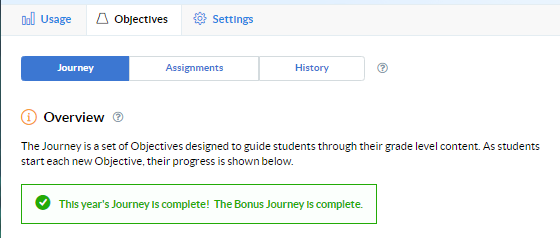 Once students have completed both the Journey and Bonus Journey, they will begin replaying objectives. Replayed objectives will appear in purple and have a number next to them indicating the number of times they have replayed.

You can also check the Standards Report to see all of the students in your class who have completed their grade level journey and view the objective reporting for dates.
If students have finished their journey, see this article for suggestions: What should I do for students who finish their journey before the end of the school year?