The Standards tab will give you a quick, big picture look at your class.
To support monitoring and data-informed decision making, the Standards tab provides detailed information about the ST Math content students have completed for each domain and standard.
While ST Math is a supplemental program and does not align to all of the grade-level standards, it does align to the key focus areas of each grade.
Each ST Math Objective is designed to address one or, more often, multiple standards within a topic domain. This allows students to develop a schema of math as interrelated and connected concepts which has been shown to increase understanding and raise test scores.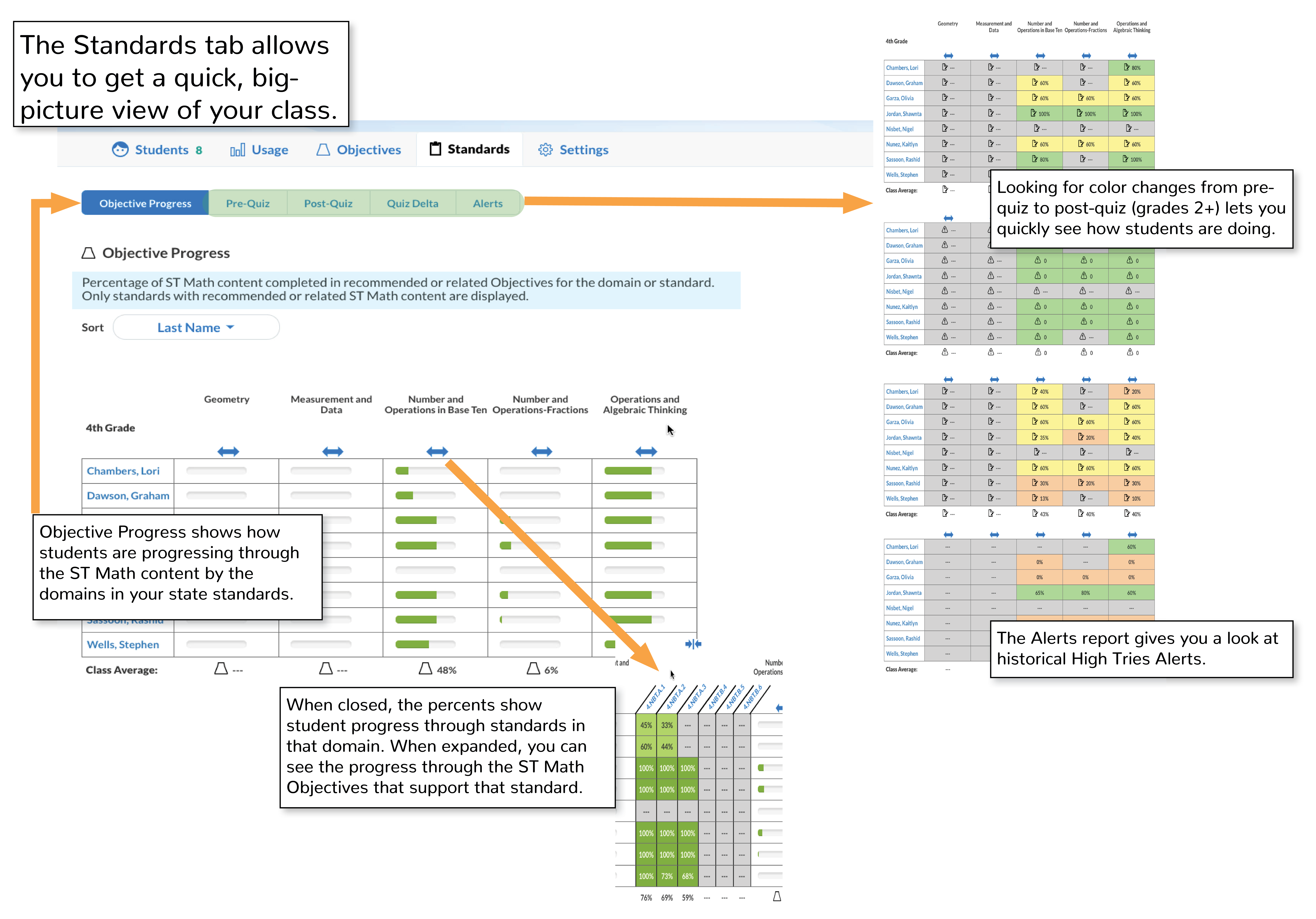 For more information, see Viewing Objectives by Standard.