Do any of your 6-8 grade students need extra support as they try to close gaps in their understanding of content from earlier grade levels? ST Math gives you the opportunity to have a personalized set of below-grade-level objectives auto-assigned to your students.
Check out the videos below to learn more about ST Math Auto-Assignments.
A Student's View:
The Teacher's View:
Auto-Assignment Data
Finding the Data
Once the pre-test has been completed in ST Math, assessment data will be available under your class's Objectives and Assignments tabs.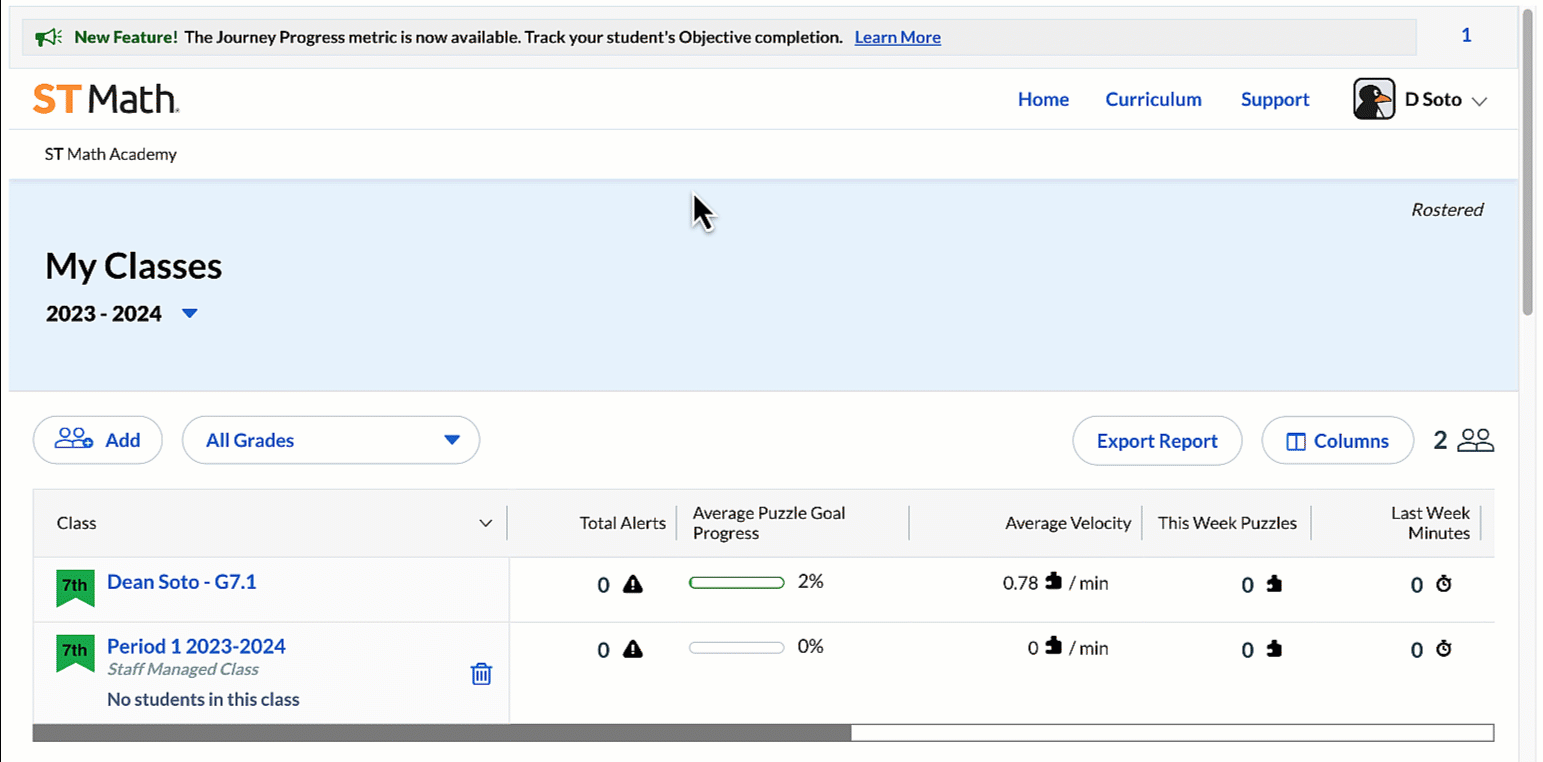 Understanding the Data
Students who have passed or tested out of a topic cluster will show a black arrow for that cluster, while students who have not yet taken the pre-test will show dashed lines.
Data can be exported by clicking on the Export Report button.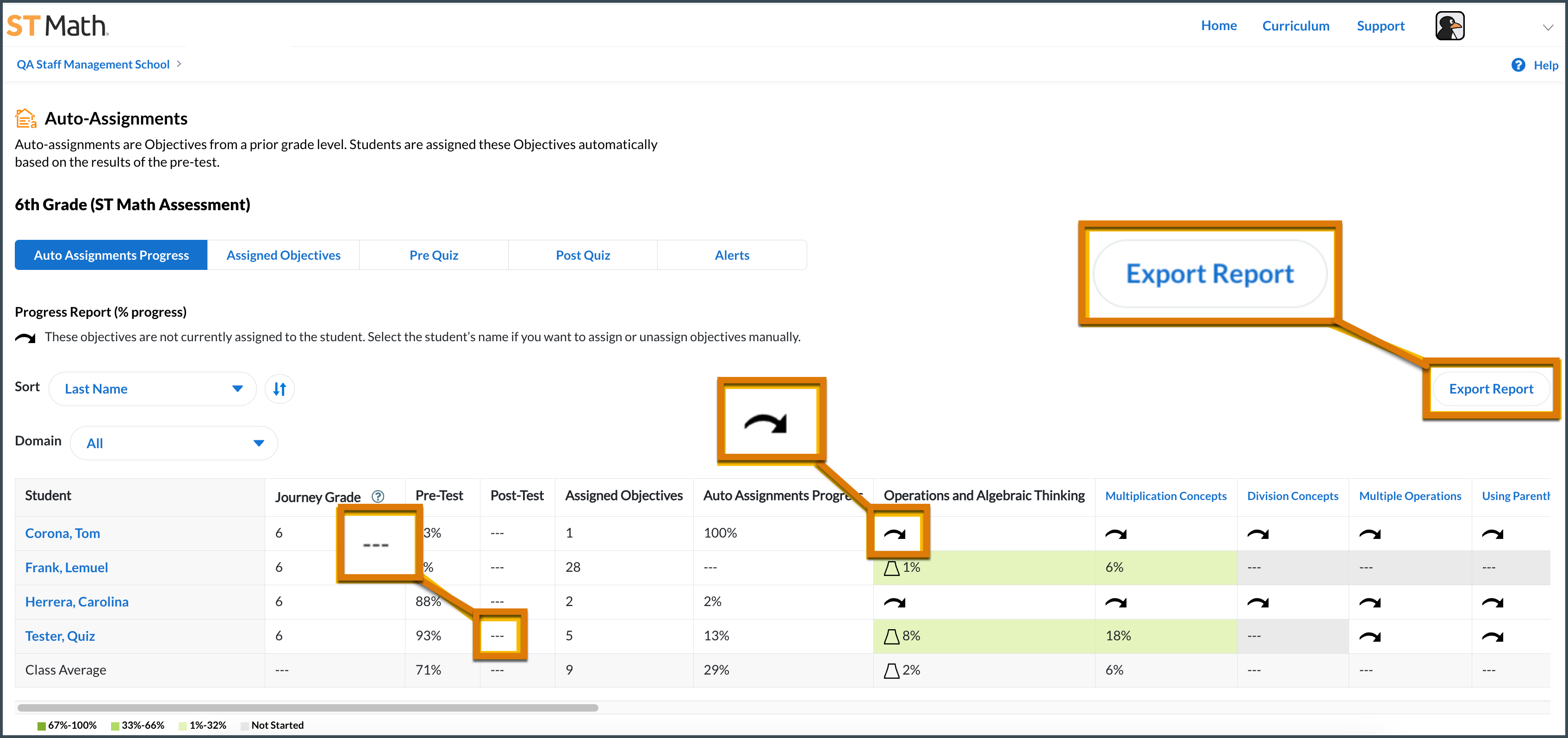 Student progress is displayed for both the general Topic Clusters (black heading text) and the specific Objectives in each cluster (blue heading text). Clicking on the blue heading text opens a new pop-up window with the complete objective title.


The topic cluster color scheme lets you quickly view the progress students are making.
Managing Auto-Assignments
Access to Auto-assignments can be turned on and off in the Settings tab of the class console.

Auto-assignment settings allow you to choose from three options:
Set Per Student - Used to update the class list of students individually.
Turned On - Students are able to play their auto-assignments if they have them, and take the pre-test if they haven't already. This is the default value.
Turned Off - Students will not be able to access their auto-assignments or take the pre-test.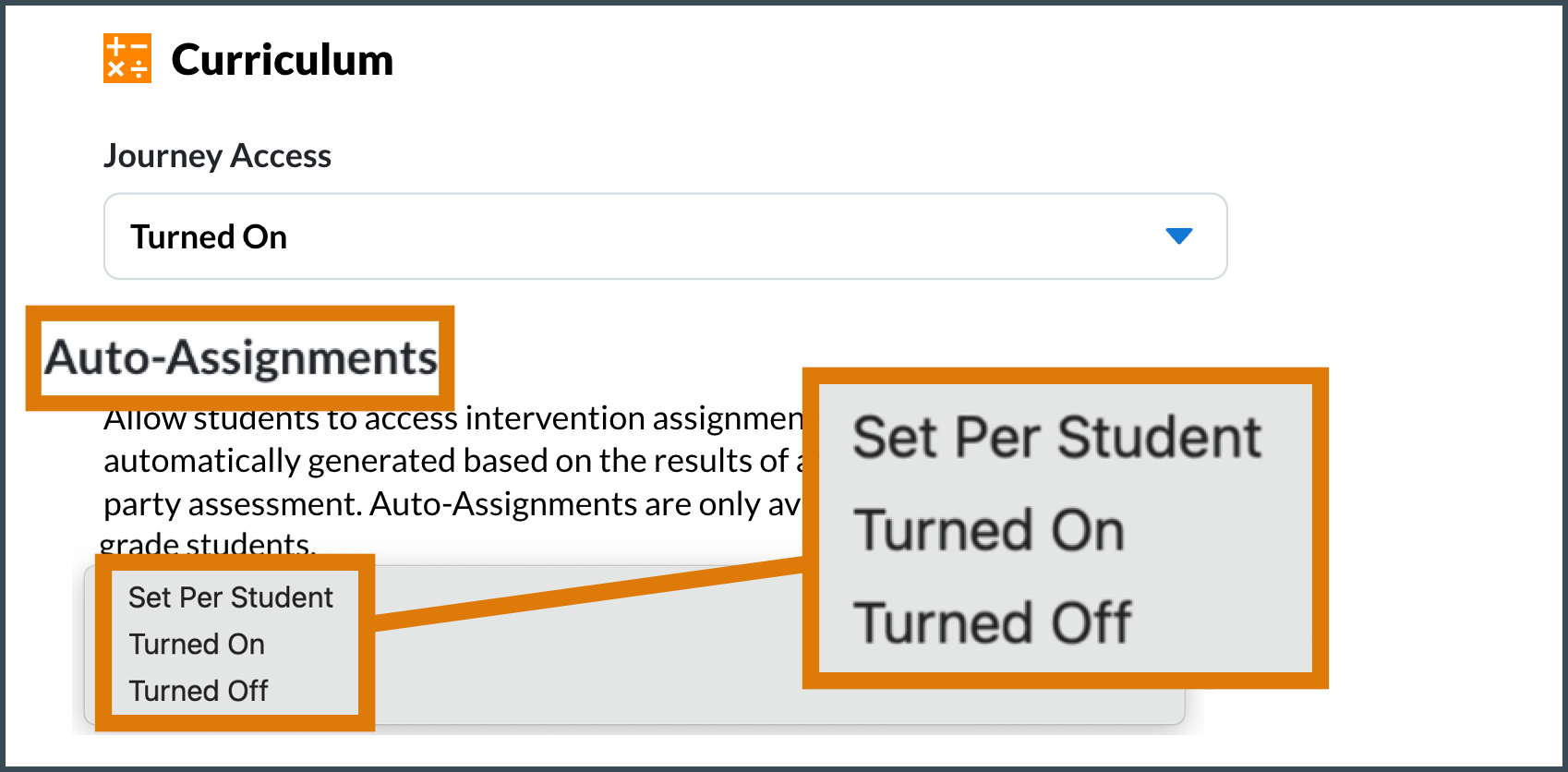 The ST Math: Assessment Support Tool
Teachers of students using ST Math in grades 2-8 have the option to have intervention content auto-assigned to students based on their assessment scores from NWEA® MAP® Growth, Renaissance Star Math, or other assessment providers. The ST Math: Assessment Support Tool will build students' math confidence by auto-assigning foundational ST Math objectives based upon their assessment score. Click here to learn more!
ST Math Topic Clusters and Objectives
Click on each topic cluster below to see a specific list of objectives. Clicking on an objective will take you the ST Math objective page. The number of puzzles is given after each objective.
Note: You will need to be signed into your ST Math account to access the objective links below.
Operations and Algebraic Thinking (6 objectives, 1,026 puzzles)
Decimals (5 objectives, 802 puzzles)