If your school is rostered, your district takes care of your student and teacher accounts for you. Although you will not be able to add students to your district-managed classes, you can create staff-managed classes that include any rostered student. See How can I tell if my school is rostered and what does that mean? for more information.
Creating and Adding Students to Staff-Manged Classes
You'll create your class on your My Classes page by clicking Add. Then you'll open that class and click Add again to add students. Choose Other Way to Add Students - Import Existing
If your students are on the roster, you can type their names and then choose the correct student from the list of students.
If you have their MIND ID, you can use that to ensure you have the correct student.
If a student isn't listed, check with your school office to see if the student has been added to the roster sent to ST Math. Only students already on the school's roster can be added.
Removing Students
To remove students from your Staff-Managed class:
Select the student's name.
Select "Settings"
Select the trash can icon next to the class.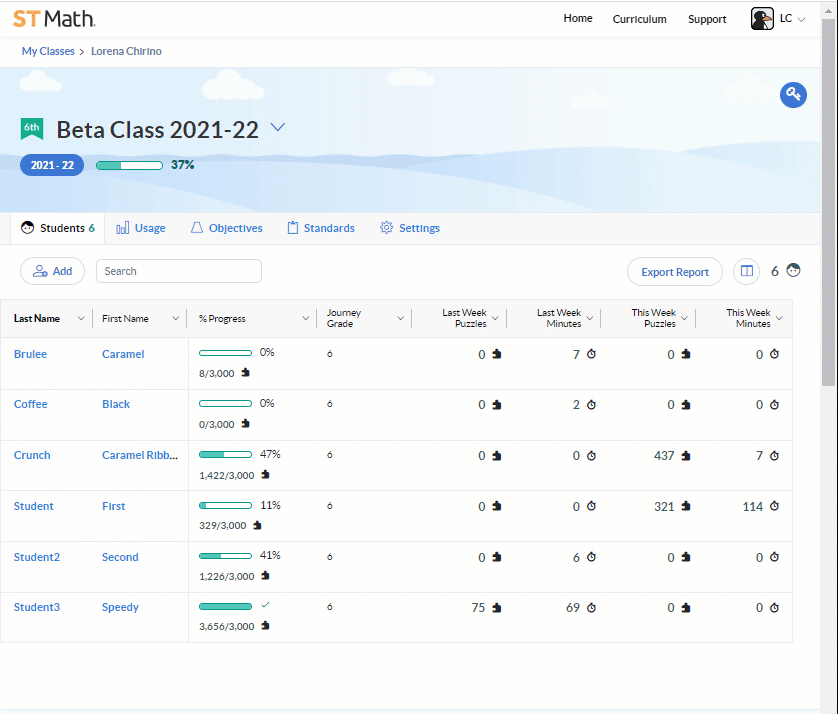 Deleting a Staff-Managed Class
A staff-managed class can be deleted once all students have been removed. From the My Classes page select the trash can icon next to your class to delete.