When students sign into ST Math, they click one of three options to begin playing.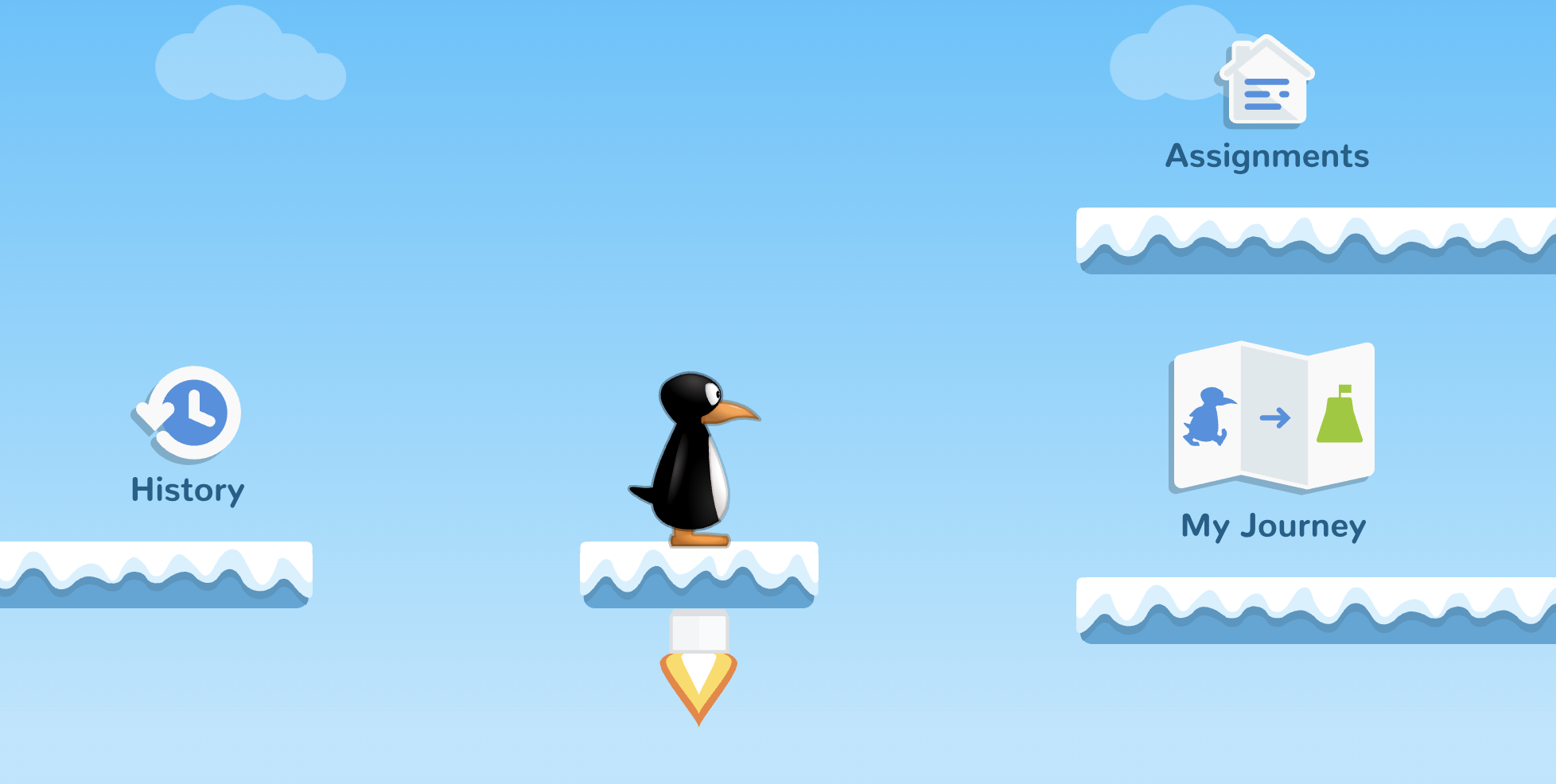 My Journey

-

a

set of objectives based on their grade level placement.

A student's Journey is the default experience for students. It is a set of sequenced objectives focused on a specific grade level that is optimized for conceptual scaffolding. The objectives have been curated by mathematicians, neuroscientists, teachers, and our curriculum experts that is designed to guide students through their entire grade level. A student's journey is prioritized to emphasize major new topics for the grade level. Overall, t

he path applies the following factors in its design:

Content Dependencies: There are a number of content dependencies within a grade level. The Journey respects this sequence.
Topics of Major Focus: There is a high emphasis placed on the topics of major focus of the grade level, ensuring students first get a Spatial Temporal experience with the critical topics of the grade level.
Topic Spiraling: Rather than massing all the topics of the grade level, the Journey spirals through topics, ensuring students get key exposure to critical topics before going deeper within each domain.

Assignments

- additional objectives that can be added by the teacher to supplement the Journey. (If the student does not have any assignments, the house icon is disabled.)

Assignments can be for individual students ("Just for Me") or the entire class ("My Class"). Teachers may assign objectives as class work, as homework, to make classroom connections, or to target remediation or enrichment. A Student's Assignments

are

additional objectives that can be added individually to supplement the Journey by educators who want more control over the content assigned to their students. Assignments can be from any grade level and can be assigned to students individually or to an entire class. Assignments are g

reat for homework, classroom connections, or targeted remediation.

History - the objectives students have completed. A student's History shows the student's cumulative puzzles collected and objectives completed as well. Replay will allow a student to explore those games and see their quiz scores (for Journey Objectives in grades 2+). Early finishers can revisit objectives they found particularly challenging through their History.
Students will only ever have one journey at a time, no matter how many classes they are in, but each class can have a different set of assignments for a student. You cannot reorder the student's Journey but you can use Assignments to personalize your students' or class's instructional path.
For more information about managing the content your students will play, please check out the Curriculum section of our help section.