A student can see the number of minutes they have played and the puzzles they have collected so far for the current week in the upper right corner of their screen while they are navigating in between games. (A student collects puzzles when they've completed a level. Once all JiJi lives -- usually 2-- are lost, the level starts over.)
The toolbar shows their minutes and puzzles for the current week. Minutes and puzzle counts reset every Sunday at 11:59 pm, local time.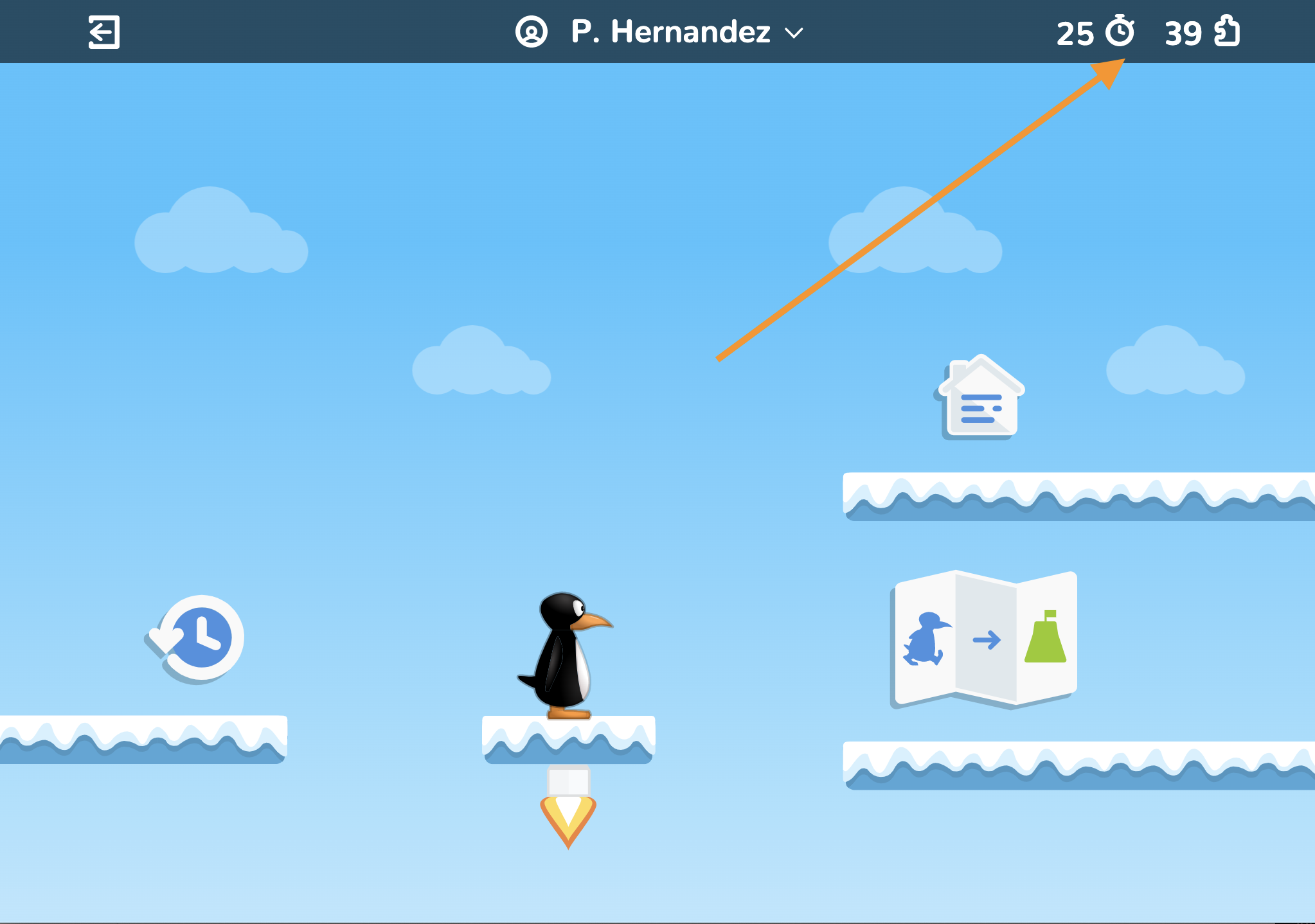 For more information, a student can click on their name, then select "Progress" to see how much ST Math they have played. They will see the number of minutes played and the number of puzzles collected this week and last week. Days where the student logged in are highlighted in dark blue.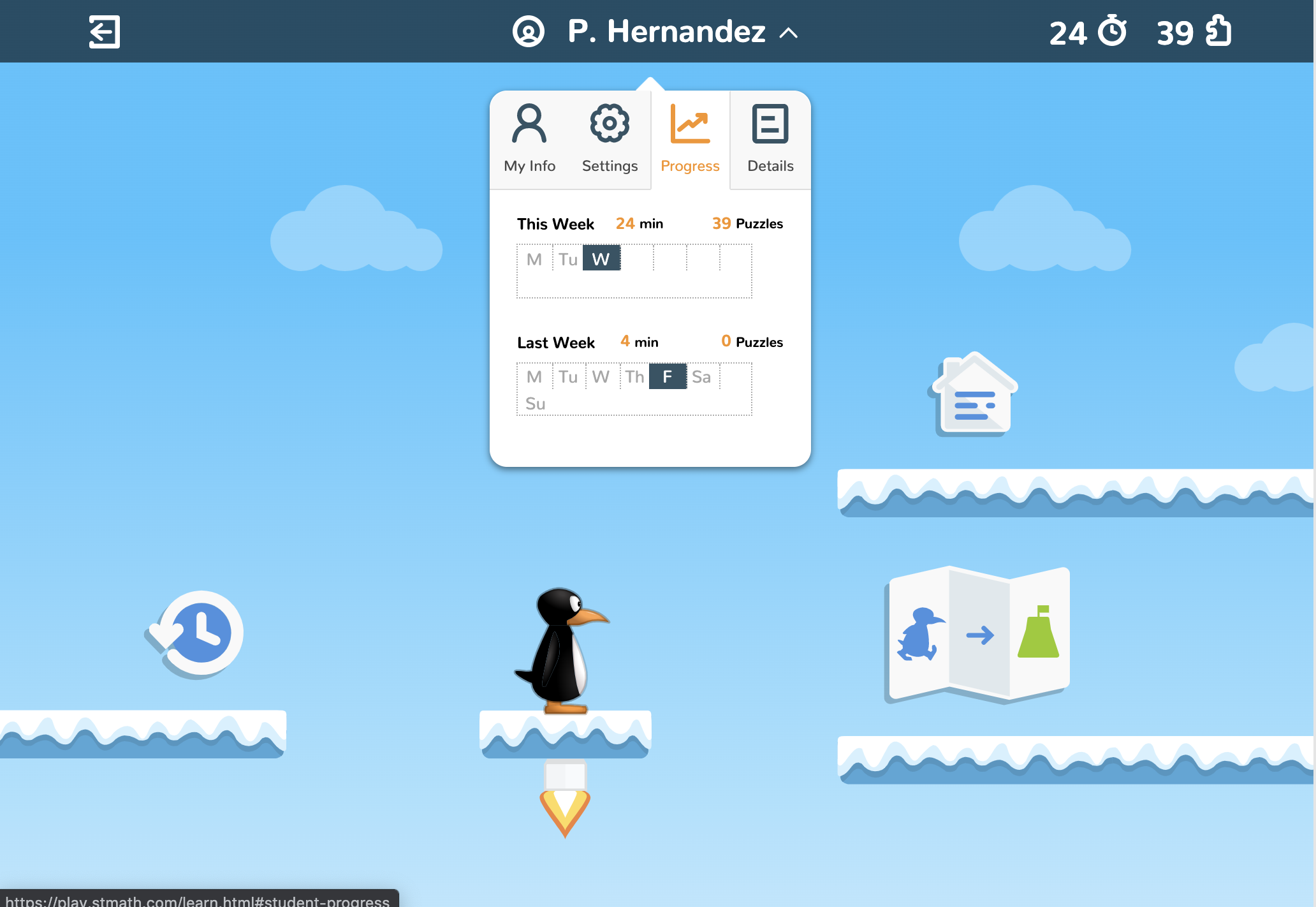 Students can see the name of the objective, the game, and the level they are working on by clicking on the progress bar when in a puzzle. They can also see the percent completion of that level and their number of attempts.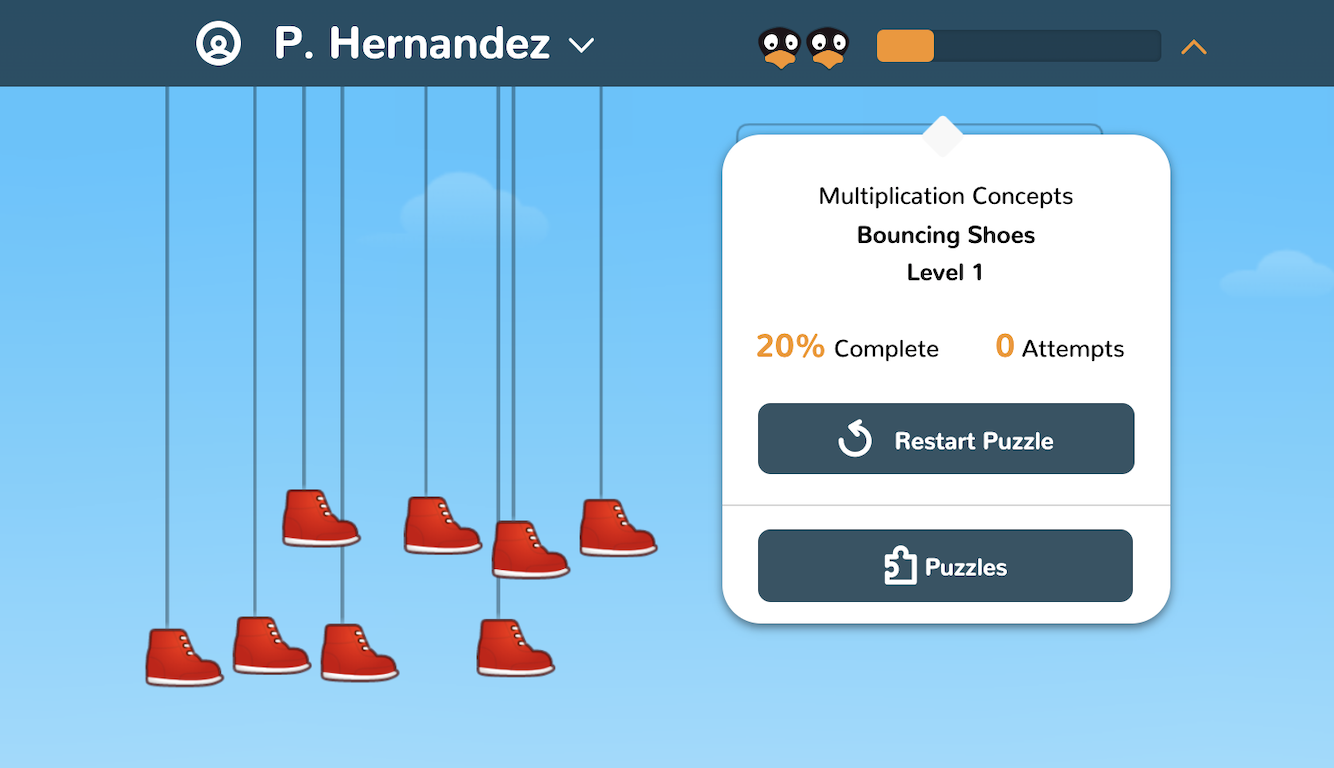 Students can view their history by clicking the clock icon behind JiJi. A student's history shows the student's cumulative puzzles collected and objectives conquered this school year. They can click "Replay Objectives" to see all objectives they played previously. The can use the arrows to choose between this year's data, and their entire ST Math history. Clicking on an objective in grade 2 or higher will show the results of the student's pre- and post-quizzes.