There are now several ways to view student quiz data!
Students can view their quiz scores immediately after taking the quiz and by going to their History:
In addition, educators can view scores under the student data, in the student detail report, and in objective progress.
Educators can also view quiz questions and answers under the Objective information.
Viewing Quizzes from Student Account
Completed quizzes can be viewed in both the Educator and Student Experience. Students can view and save their completed quiz immediately after they complete it by using the browser's print feature and saving the quiz as a PDF. Instead of printing them, consider having students use a Quiz Recording Sheet to record their answers.
On the page showing the quiz score, click the triangle to view the entire quiz.
Open the browser's print feature (CTRL-P or COMMND-P).
Choose Save as PDF (or print if that is preferable).
Name the quiz with the Objective name.
Save the PDF.
Click the green button at the bottom of the page to begin the Objective.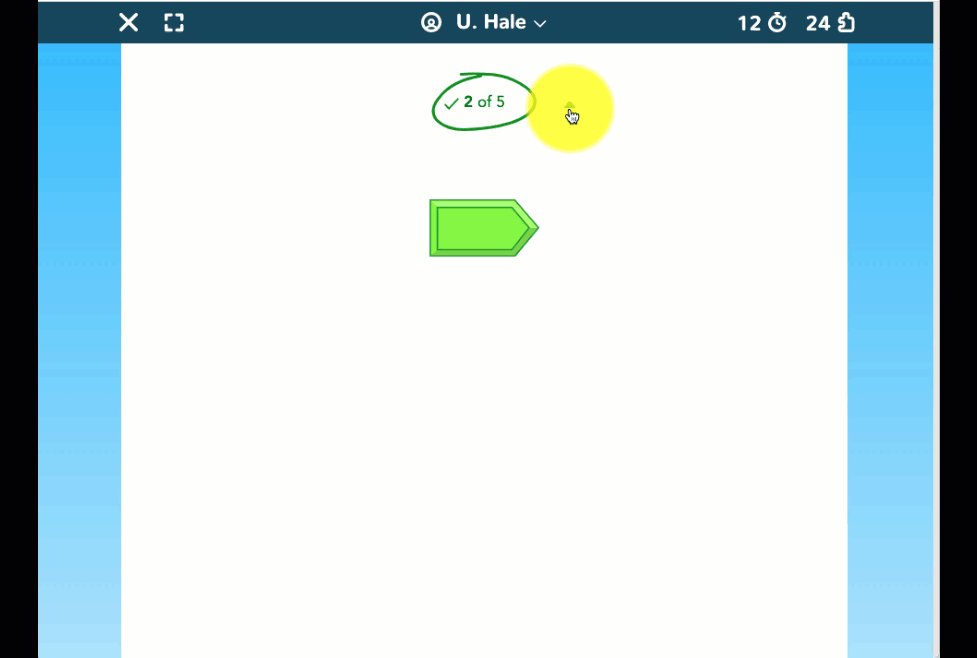 Quiz scores under the student objective tab
Pre- and post-quiz scores can be viewed by going to the Student's Objectives tab.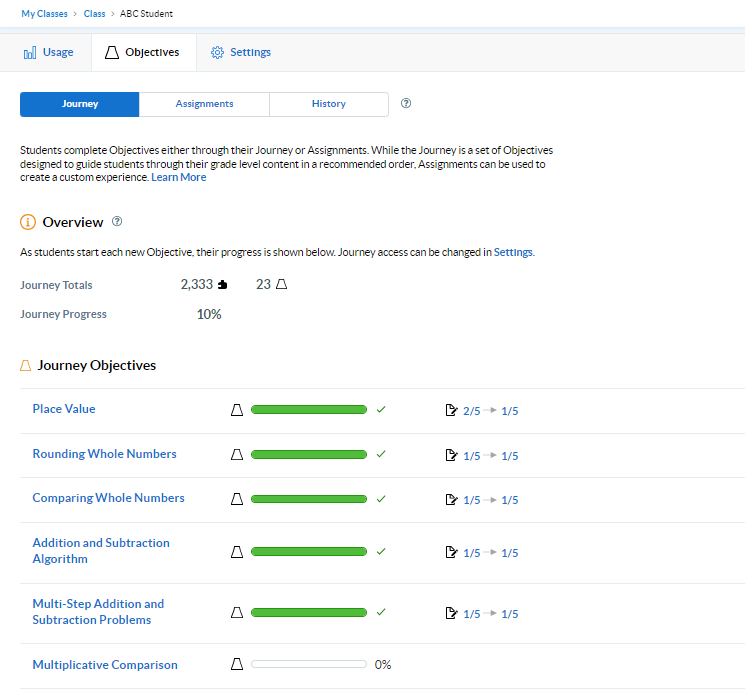 Viewing Quiz Items
Quiz items can be reviewed in the Objective on the Quiz tab (click on the Objective name anywhere in the Educator Experience to go to that Objective). You can select to view the pre-quiz and the post-quiz in either English or Spanish. For steps on how to change a student's quiz language visit: How do I change a student's quiz language?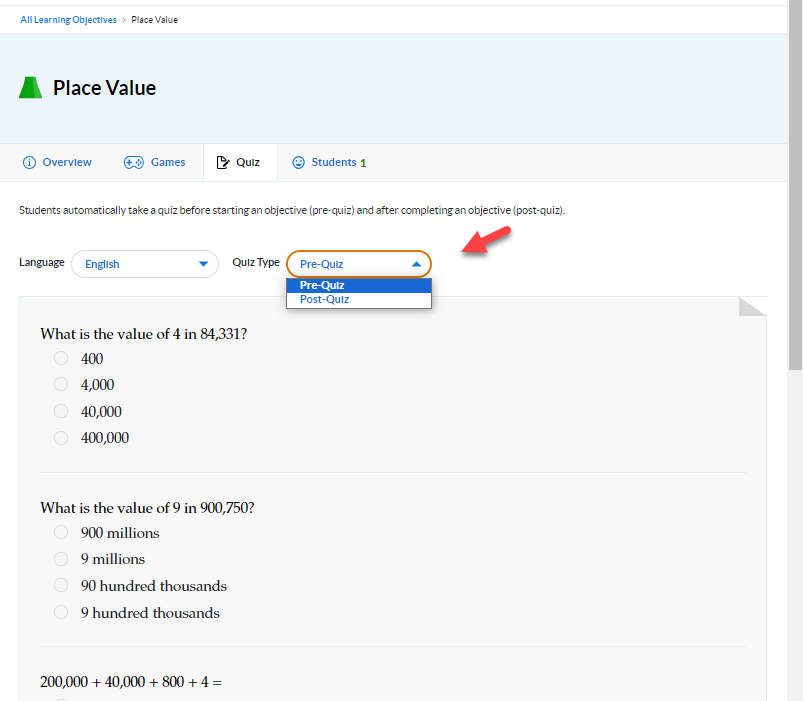 Quiz Scores via Student History
You can view student responses to quiz items by:
Navigating to the student's account either through your account (see video) or having the student sign in.

Go to History (the icon on the left that looks like a clock).

Click Replay Objectives.

Choose the Objective.

Click the Pre-Quiz or Post-Quiz button.

Scroll down to see the entire quiz.