Encourage students to show their thinking on pre- and post-quizzes (grades 2 and up).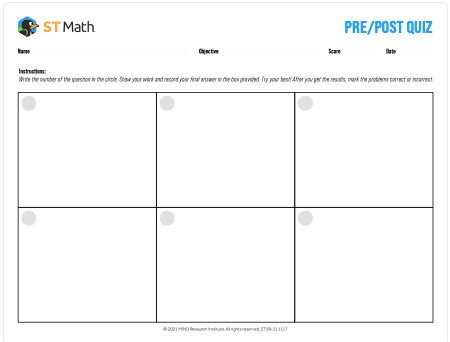 Pre/Post-Quiz Recording Sheet 6 items (pdf)
Objective Tracking Sheets Grades K-1 (fillable PDF)

Quiz Tracking Sheets Grades 2-8 (fillable PDF)

Blank Quiz Tracking Sheet (fillable PDF)

Use for other states' standards or Auto-assigned content.
Other great Help pages to check out:
How can students and teachers review quiz results and answers?
When do students take quizzes?