For a comprehensive walk-through of the Student Experience, visit ST Math Academy. Here's the short version:
Once students sign in, they arrive on their home page. For most students, the only thing they'll be able to click is My Journey. That will take them to their grade-level curriculum.
If you have assigned any other ST Math content, they can access that through the Assignments icon and, if they've done work in the new ST Math, they can revisit those Objectives and see their stats in History.
Check out What is the difference between a student's Journey, Assignments, and History? to learn more.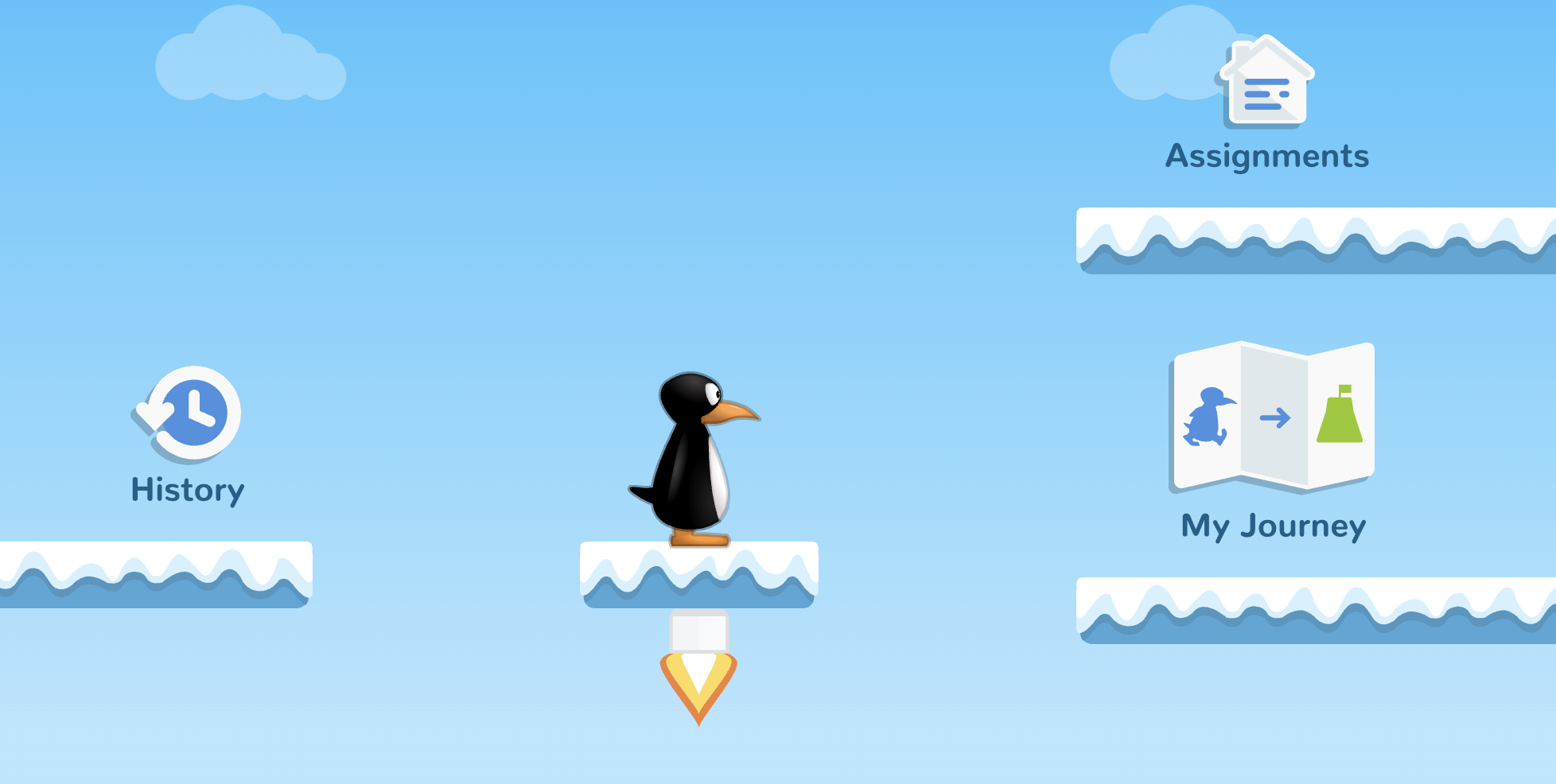 When students click My Journey, students in grades 2+ will take a short pre-quiz first. Then they'll be taken to the Objective bridge. Learn more on What Does the Game Bridge Show? and How are ST Math games structured?
Students should click on the orange square which will take them to their first puzzle.
Here's what the process looks like!