Teachers can reset a student's current grade level journey under the student's Settings tab. Once their journey has been reset the student will begin playing their grade-level journey from the beginning.
Resetting a student's account, cannot be undone.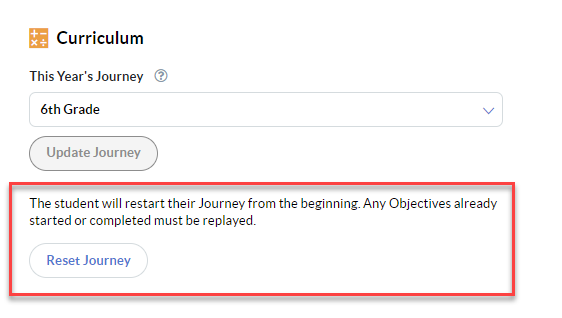 The date the student's journey was reset can be viewed under the student's objective tab, under the last objective played before being reset in purple.

Note: Resetting a student's journey does not impact their puzzle count or percent progress data.
Looking for historical progress and objectives for a student? Click on Viewing Student's History for more info.