Managing weekly administrator reports is now easier than ever! District and school administrators can turn on or stop receiving weekly reports. To access this feature administrators will need to login, click on My Account under their name, and scroll down to the Weekly Report section.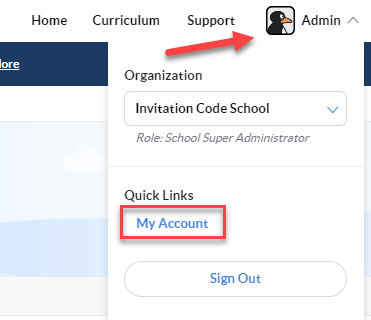 Note: To access this feature, you must be an administrator. Click here to view the different access roles.
District Administrator Reports
District admins can turn on or off the weekly district report by clicking the below.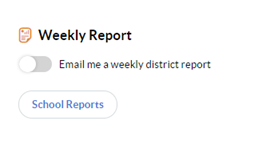 By clicking on School Reports admins can also manage which schools they want to receive school-wide reports, and click to save their changes.

School Administrator Reports
School administrators can turn or off weekly school reports by clicking on the below toggle.