Teachers can view and manage students in their own classes.
Admins can view and manage any student accounts at their school, and create new teacher accounts.
Super Admins can do everything an Admin can, as well as create additional Admin and Super Admin accounts.
Find your access level role by clicking on your name in the upper right-hand of your account.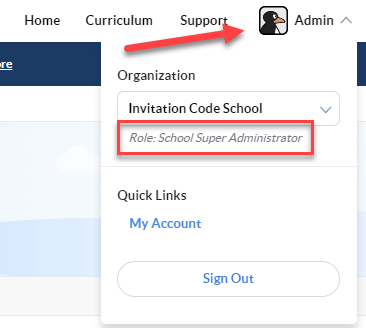 Note:
While District Admins and District Super Admins can not create classes they can add students.