District administrators have the ability to reorder the journey grade level for all students in the district.
To update, navigate to your district's Settings tab, and select Re-Order under Journey Objectives Order.

Use up/down arrows to reorder objectives and click Save to update student Journeys at the district.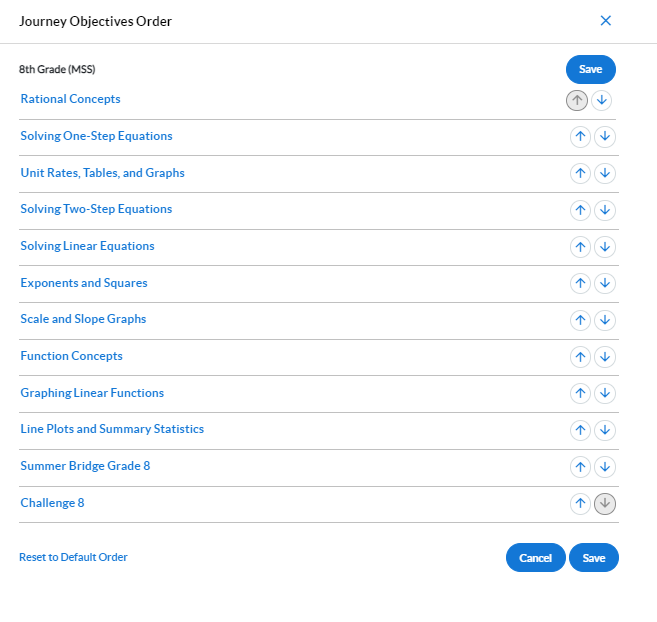 Need to reset the order? Use the Reset to Default Order at the bottom to reset.

Note:
Reordering the journey does not impact student data, only the order in which they play objectives.
Once the Journey has been reordered, students will begin playing the new journey the next time they sign in.
Reordering is only available at the district level to district administrators.