If your school is rostered, your district takes care of your student and teacher accounts for you. Although you will not be able to add students to your district-managed classes, you can create staff-managed classes that include any rostered student.
Double-check that Rostered is listed in the upper right corner of your My Classes page. If not, go to the Non-rostered Help Page on creating classes here. See How can I tell if my school is rostered and what does that mean? for more information.
Creating and Adding Students to Staff-Managed Classes
Click on Add to create a class from your My Classes page.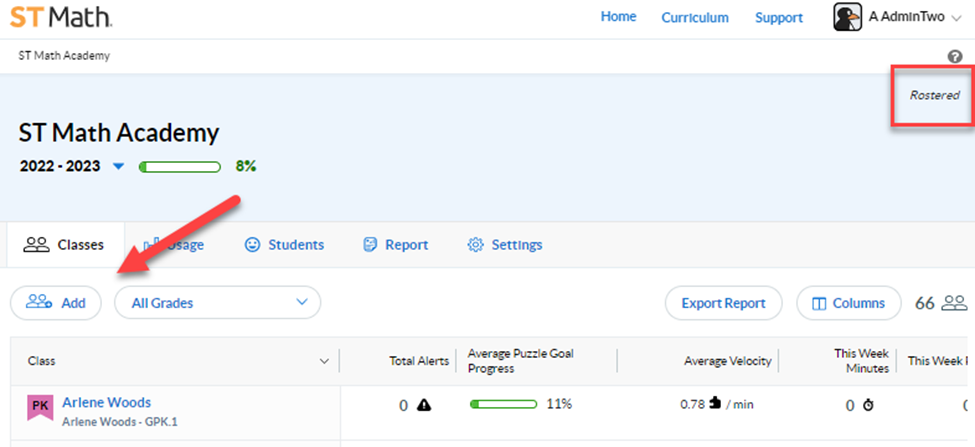 Then select a class grade and add a teacher. Teacher must be searched and selected from the drop-down menu, for the Create button to be enabled.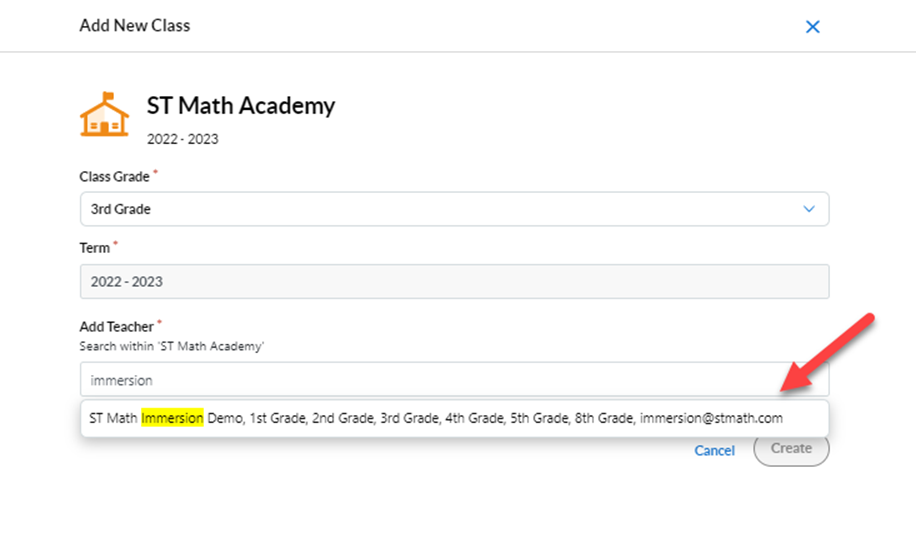 Classes created will show a Staff Managed Class label underneath their name.

Open your new class and click add students. All students must already be on your district/school's ST Math roster to add them to your class.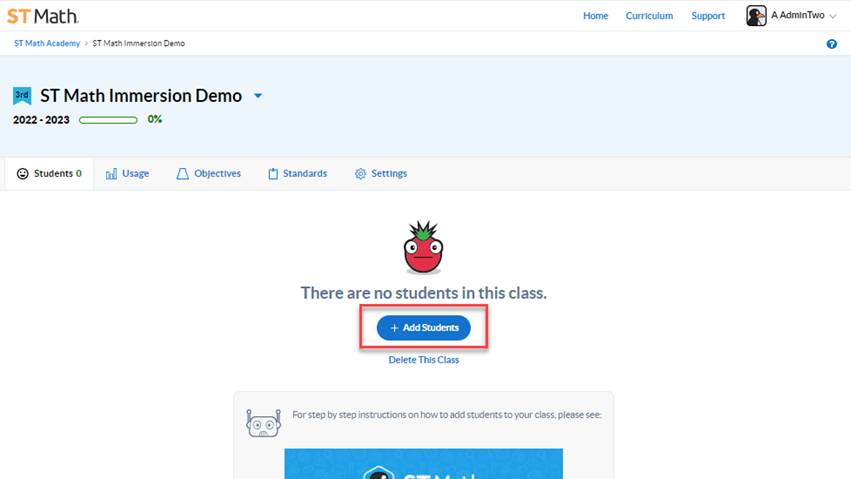 Begin by typing in your students' names and selecting your student from the dropdown menu. If searching by name, there may be more than one student listed, or use their MIND ID to for an exact match.
If your student is not listed, check with your office to ensure they are listed as part of your district/school's roster.
Once selected click Add to Class.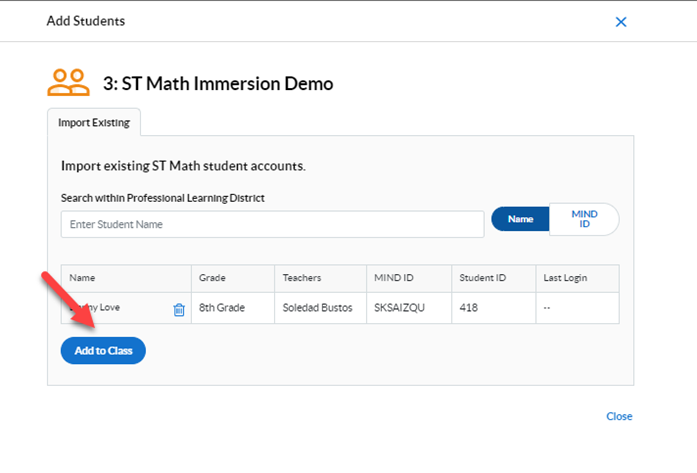 Students have now been added and you can monitor their progress as well as assign objectives.

Removing Students
To remove students from your Staff-Managed class:
Select the student's name.
Select "Settings"
Select the trash can icon next to the class.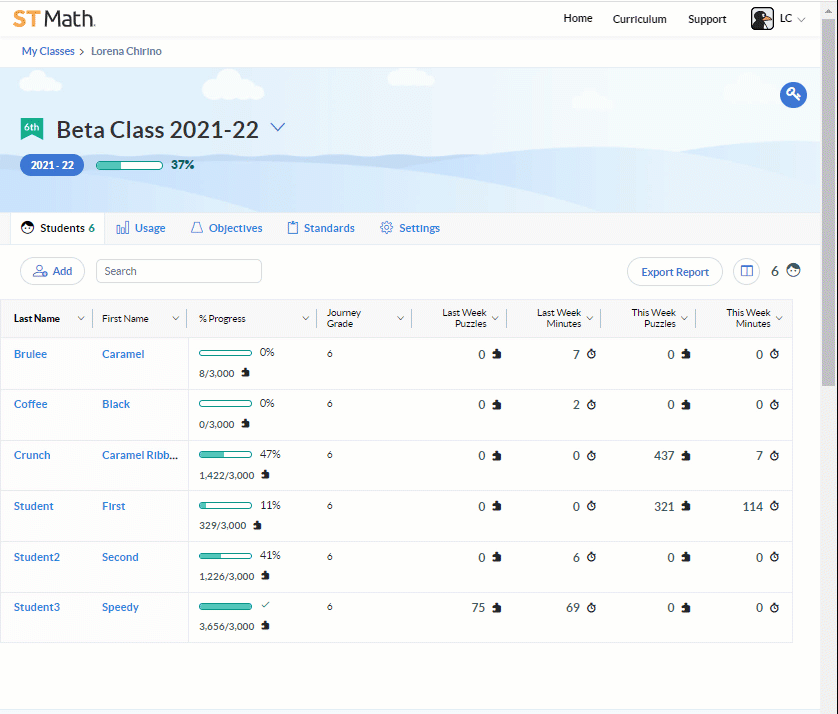 Deleting a Staff-Managed Class
A staff-managed class can be deleted once all students have been removed.
From the My Classes page select the trash can icon next to your class to delete.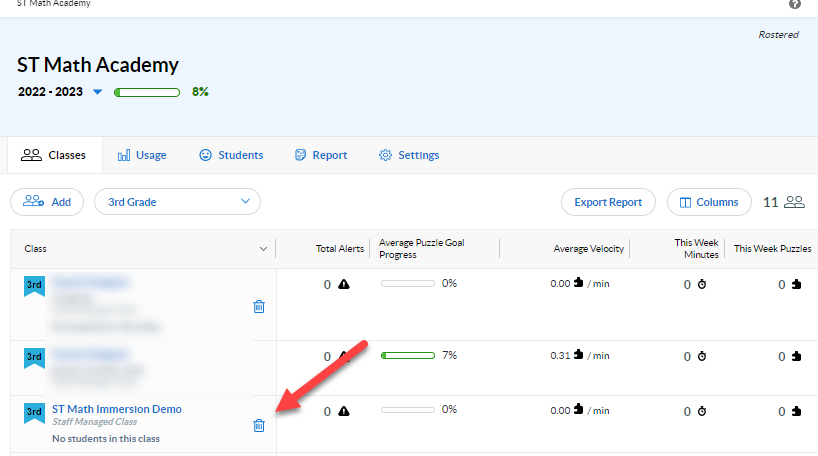 Or click on the name of the class and select the Delete this class option.