Students in grades 6+ who might need additional support in math can take a Pre-Test which will assign Objectives covering earlier grades' standards automatically.
By going to the Assignment House on their home page, they can take the 40-item test. If students don't finish in one session, their progress is saved and they can continue during another session.
Once students have taken the test, they will have Objectives from the four topic clusters listed below assigned automatically. You can see what has been assigned to each student, their quiz scores, and progress on the Student's page > Objectives > Assignments.
You can find the Scope and Sequences for the Auto-Assignments here.
You can see the progress of your entire class in the Auto-Assignments by going to your class hub, Objectives tab > Assignments sub-tab. To learn more, visit the ST Math Academy's Focus On: Using the Middle School Auto-Assignments.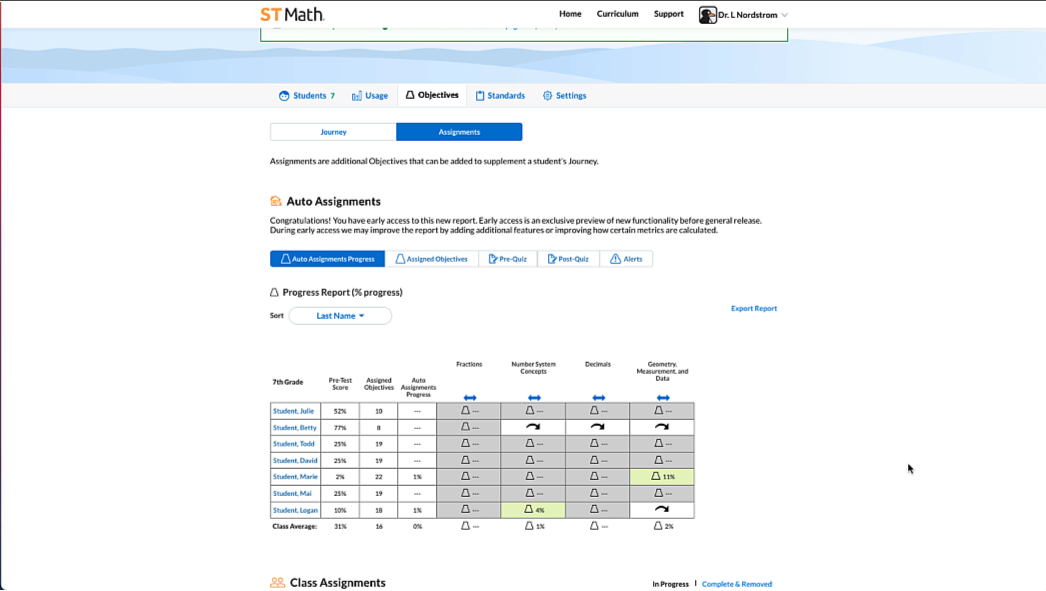 Note: You will need to be signed into your ST Math account to access Objective links.
Fractions (8)
Geometry (4)
Decimals (5)
Number System Concepts (5)