If your school is not rostered (how can I tell?), or you have a class with an unlock icon next to it, you can remove a student from your class by following these steps:
Select the student's name.
Select "Settings"
Select the trash can icon next to the class.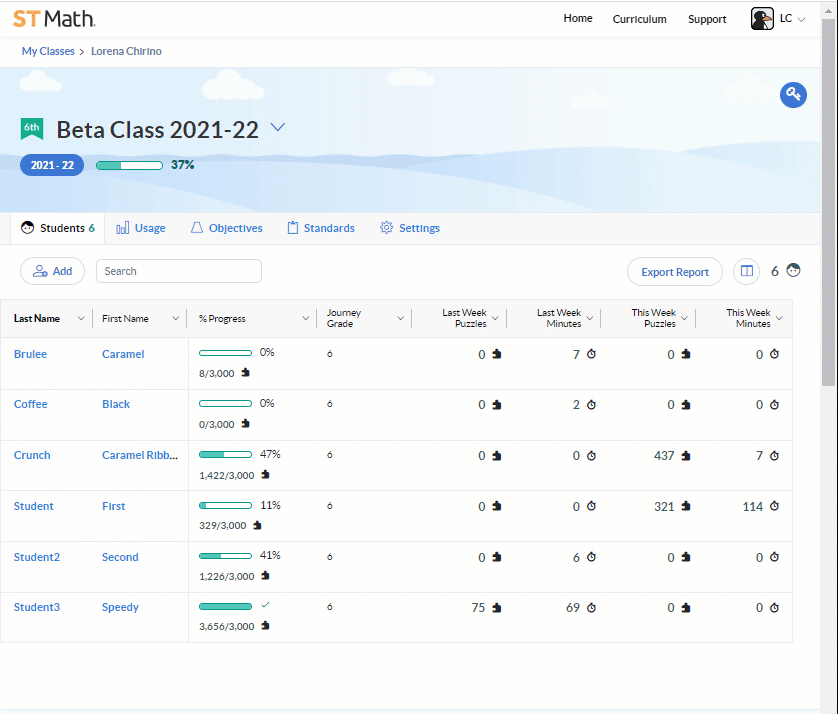 Deleted students will still be able to access ST Math and can continue playing on their path normally. They will no longer have access to the class assignments.
If you're school or district manages your student accounts through rostering, you won't be able to delete students. See How can I tell if my school is rostered and what does that mean? for more information.
To restore a deleted student:
Select your class.
Select "Settings"
If there are deleted students, you'll see a blue "+X Restored" link next to students.
Select the students you'd like to restore.