You can see all the Objectives in ST Math from any staff account by going to the Curriculum menu at the top of the page after logging in to your Staff account, select "All Learning Objectives" and choosing the grade level of the objectives that you wish to see (including bonus objectives) or All Learning Objectives.

Click the down arrow at the right of any grade level to view all the Objectives in that grade level Journey including the Optional Bonus Objectives.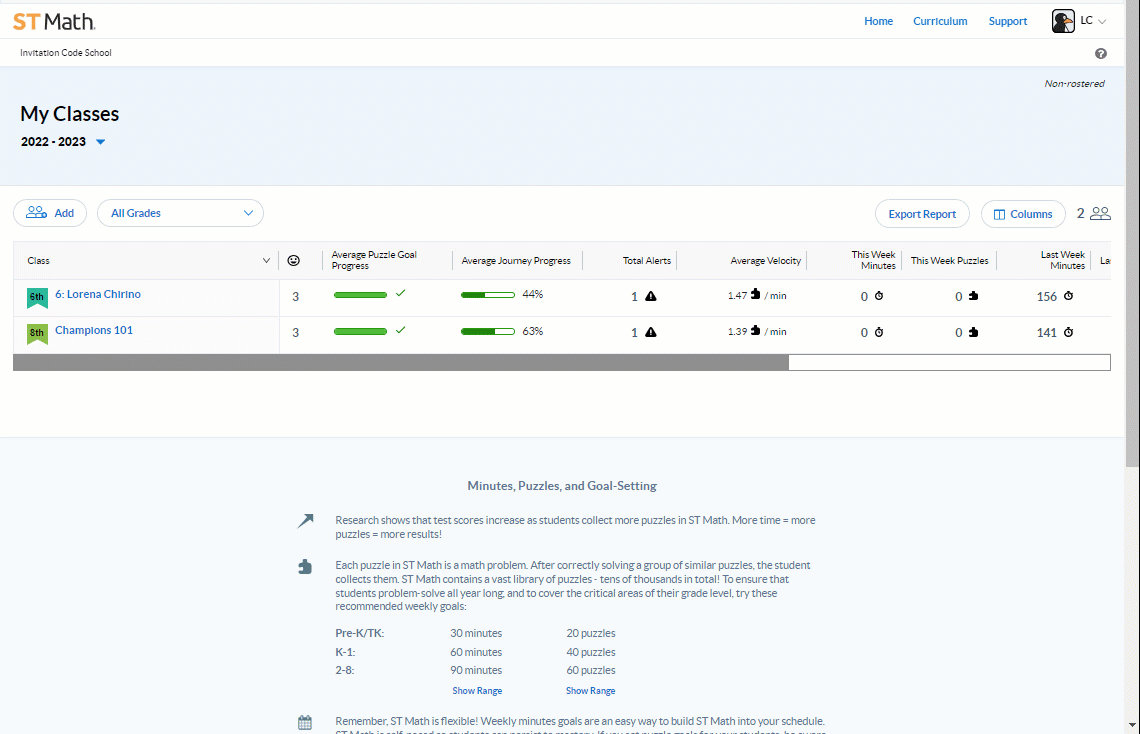 Journey - The standards-based ST Math objectives are assigned and sequenced by default for the grade level.
Bonus Journey - The ST Math objectives that students play automatically after completing their journey. It includes opportunities for extension and additional practice.
Optional - These objectives are not part of the Journey, Teachers must assign them for students to play. This includes the Facts Objectives (replaces ST Math Fluency).
Under All Learning Objectives, you can also: