Right click and Save Image as.

Click to open Youtube video in new tab.

Share a wave, dance, or special message from JiJi for great work,

Award this trophy,

Or send a personal note of encouragement.
Perfect for remote celebrations: individual notes with a fillable area for you to write exactly what deserves celebrating!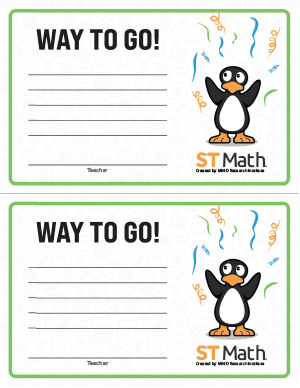 Download a collection of notes that you can write on. The titles include
You Rocked ST Math!
Fabulous Focus!
You Persevered!
Awesome Effort!
You Kept Trying!
Great Problem Solving!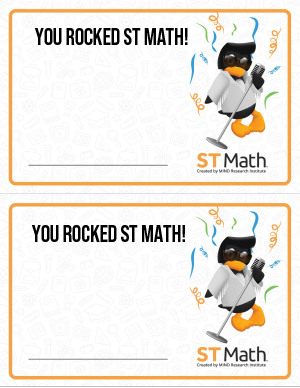 Collection of 6 Notes (2 per page)