Students can sign out of ST Math by clicking their name at the top of the screen and clicking 'Sign Out.'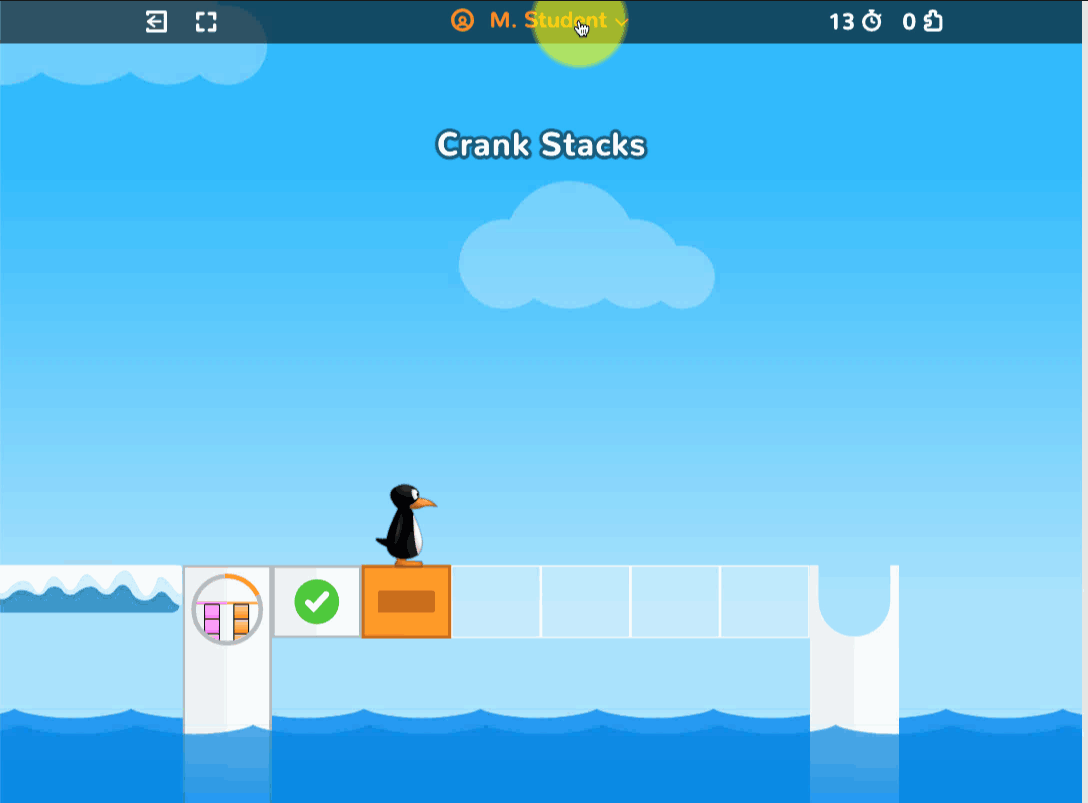 Progress is saved and moved up to the teacher reports every time a student completes a level as long as the student has an internet connection. Students do not need to sign out to upload their progress.
After 9 minutes of inactivity, the screen will display this image: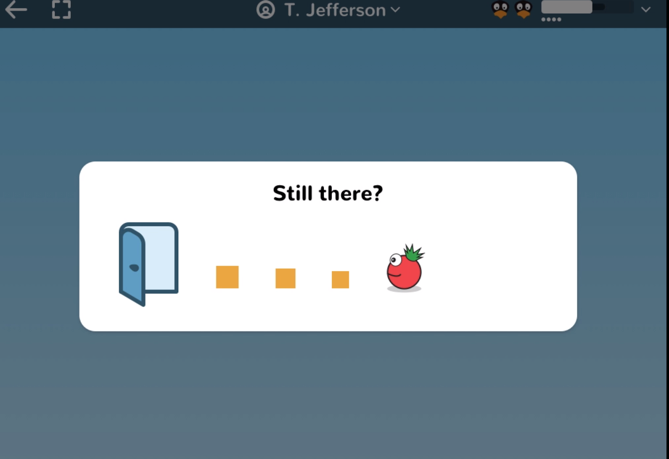 Moving the mouse will dismiss this image. After an additional minute of inactivity, Paco the Tomato will reach the door and the student will be signed out.