Students can sign out of ST Math by clicking their name at the top of the screen and clicking 'Sign Out.'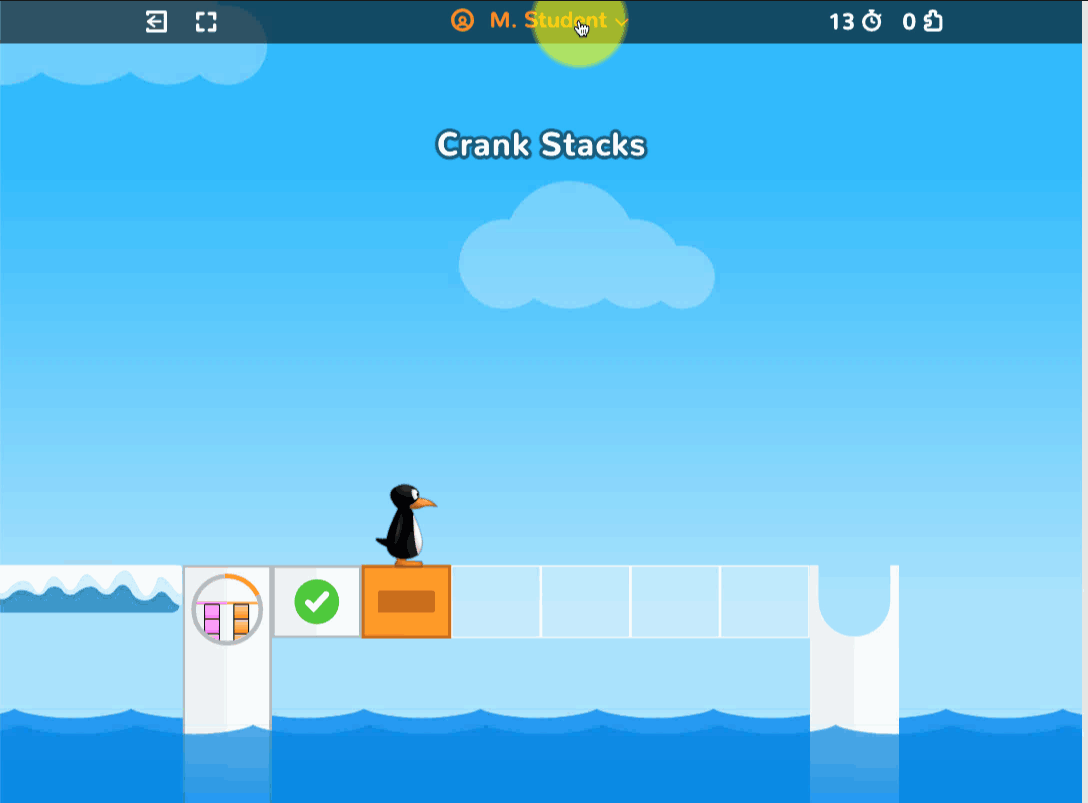 Student data is saved every few minutes, each time a student finishes a puzzle (successfully or not), and when a student signs out of ST Math as long as the student has an internet connection.
If a student signs out of ST Math before successfully completing a level, their progress will be saved and, at their next sign-in, they will be able to continue playing where they left off.
After 9 minutes of inactivity, the screen will display this image: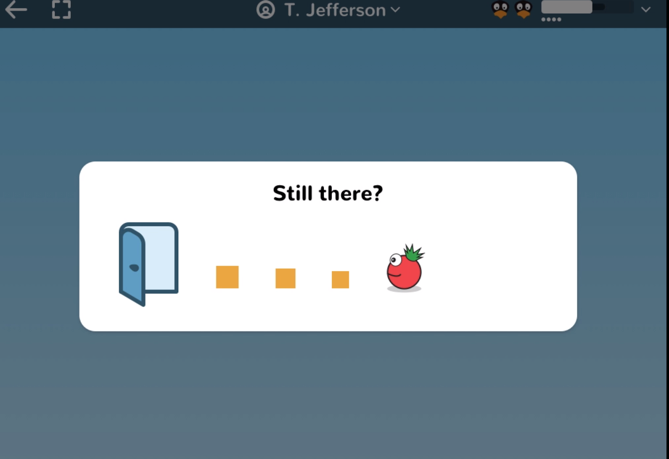 Moving the mouse will dismiss this image. After an additional minute of inactivity, Paco the Tomato will reach the door and the student will be signed out.