A yellow warning alert will appear when students have attempted a level 10+ times to indicate that students are stuck and unable to move forward.
This information can been viewed on the teacher's class usage page below: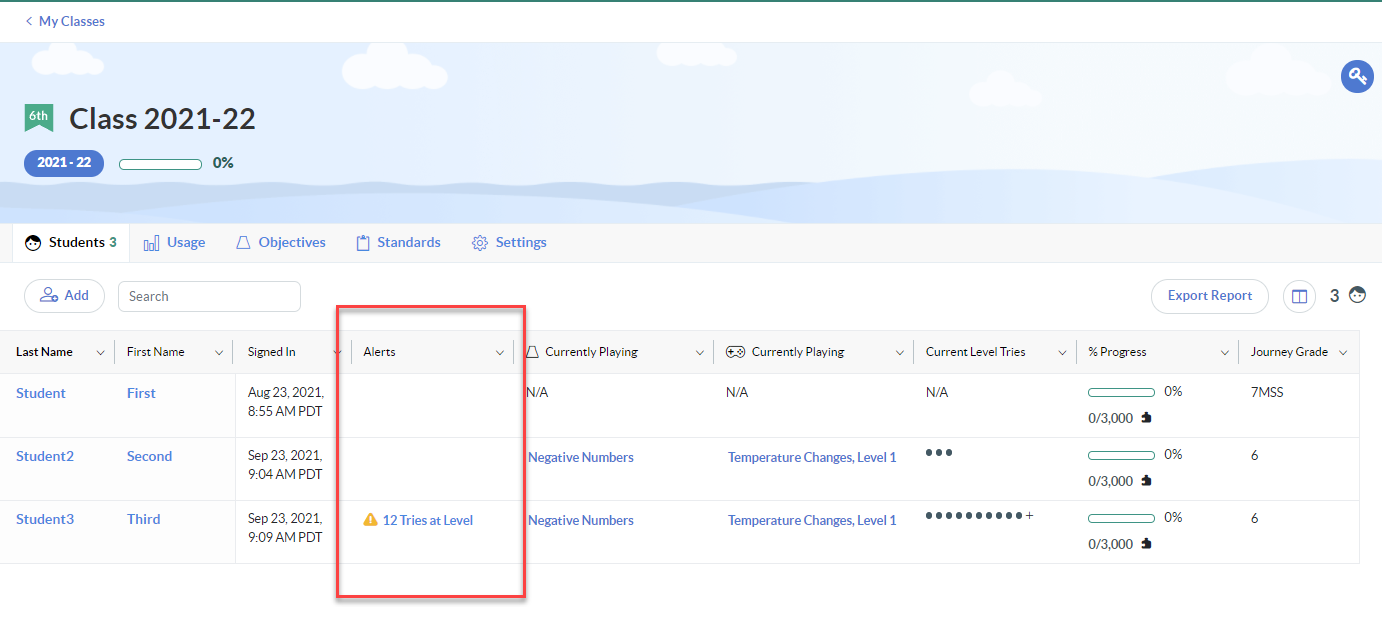 Administrators can view Total Alerts for a class under the class usage list, and sort as needed.


​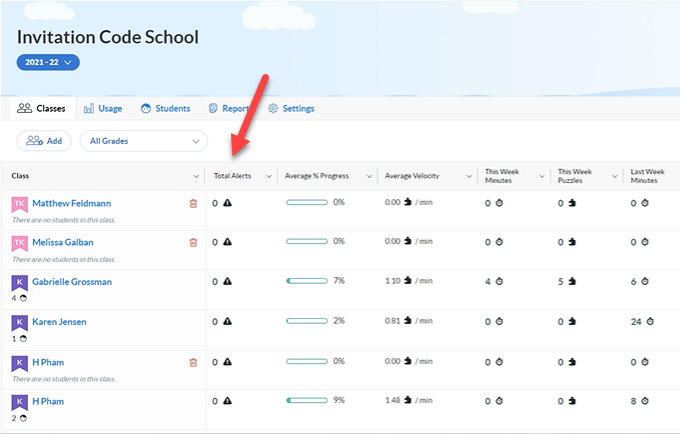 See also:
What does the Many Tries alert mean?
How do I view current level tries?
Helping students who are struggling or stuck?