A yellow warning alert will appear when students have attempted a level 10+ times to indicate that students are stuck and unable to move forward.
This information can be viewed on the teacher's class page below: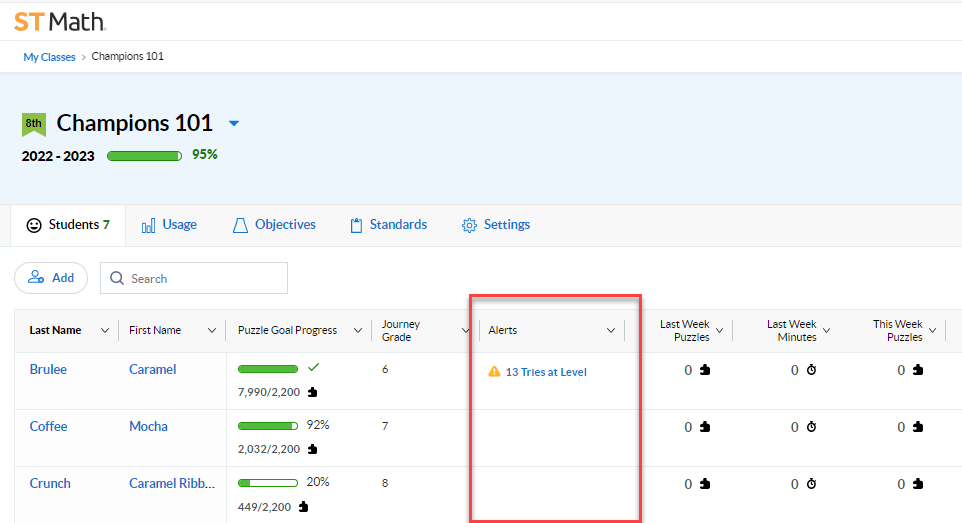 Clicking on the alert lists all active alerts for that student and allows you to enable unlimited JiJi's by level.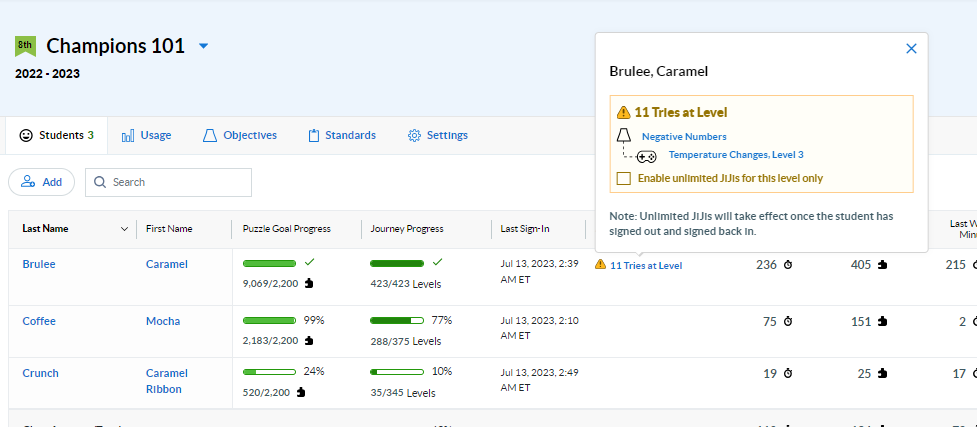 Administrators can view Total Alerts for a class under the class usage list, and sort as needed.
​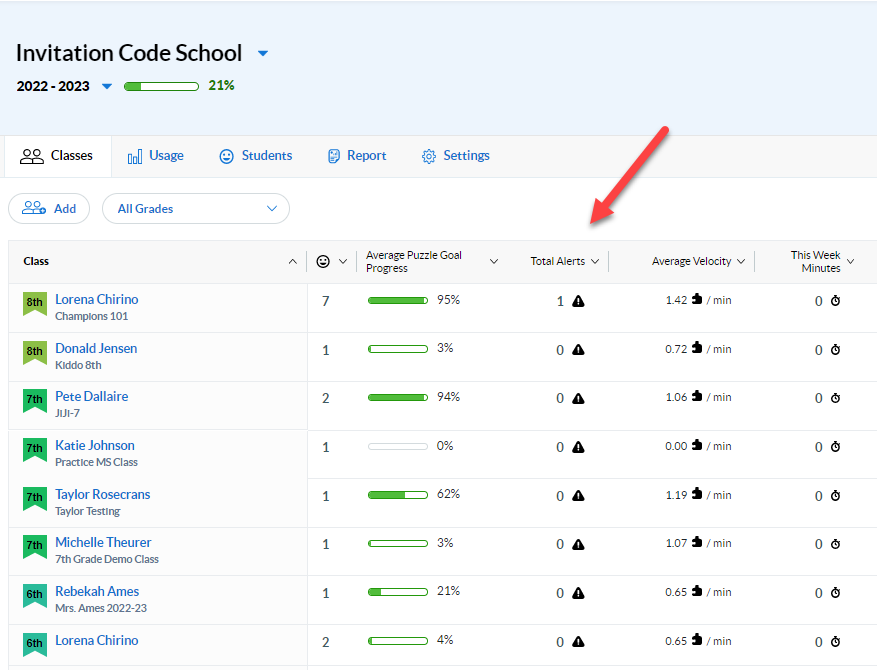 You can also see this on the student's screen by at the progress bar in the upper right corner. The number of dots will show the number of previous attempts at the level.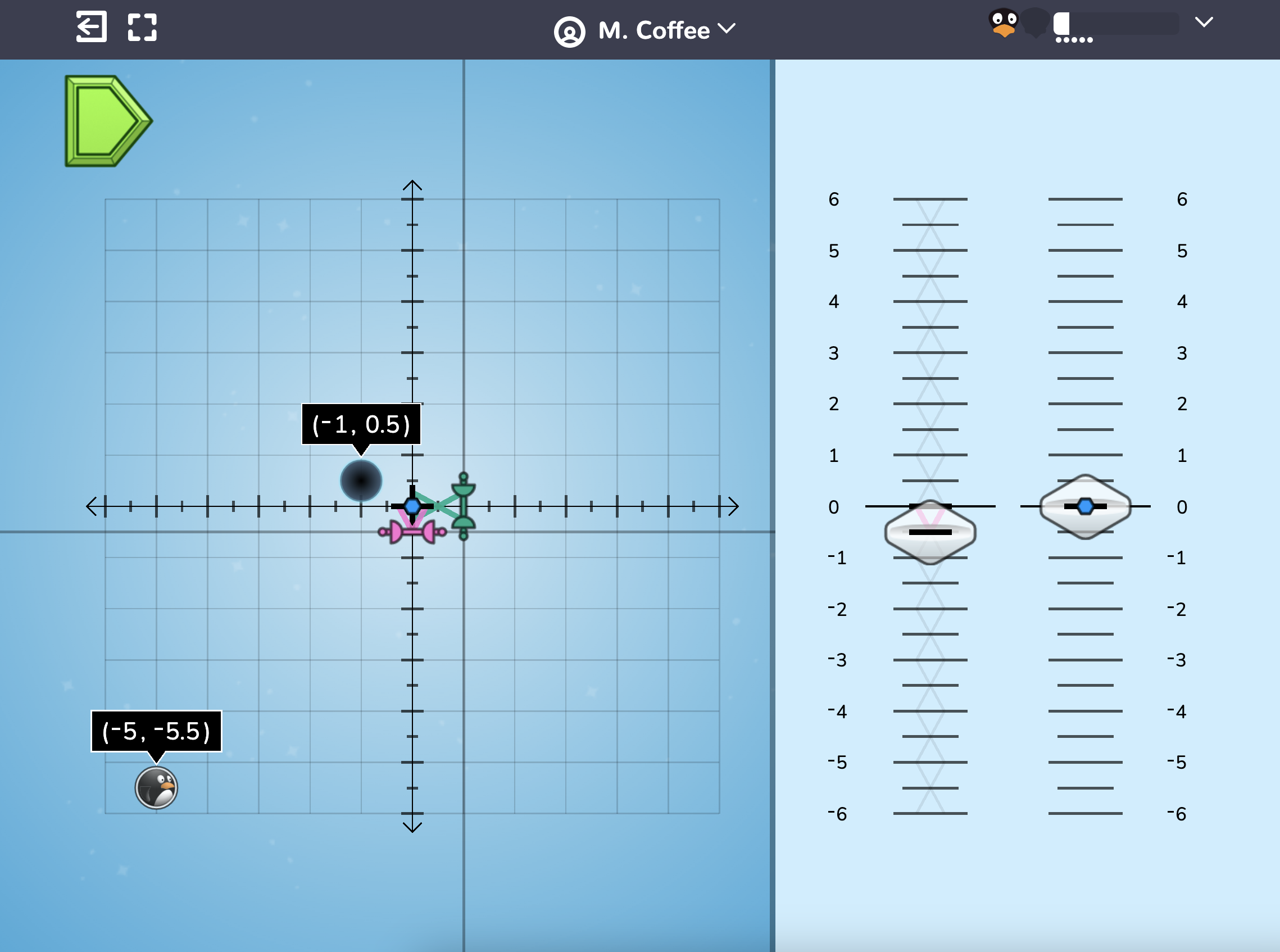 See also:
What does the Many Tries alert mean?
How do I view current level tries?
Helping students who are struggling or stuck?