Looking for postcards without percent progress? Go here.
Want to opt out of the You've Got Mail notifications? Learn how to here.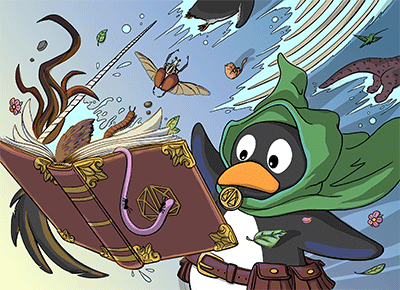 Right click to download image.
This year, JiJi is learning all about record-breaking animals and your students can !join in!
You can use the postcards to celebrate students reaching each 10% progress milestone. For example, if your class or students achieve 20% progress, you can print out and give them 20% postcards showing the giant anteater. You can also print out the page with all the animal's information and add it to JiJi's book of fascinating animals.
If you print out the pages, you'll be able to add the cool cover and have your unique JiJi's Animal Collection Log. There are also blank pages for your students to create their own favorite amazing animal pages; maybe the cuddliest guinea pig, biggest dog, or favorite dinosaur. Your class can end up with a unique book featuring everyone's favorite amazing animals.
There are also full page coloring sheets and half-page postcards to add to the fun. Remember that we'd love to see your students' creations. Post them on Twitter (#stmath), Facebook (JiJiMath), or Pinterest (jijimath)!
Here are the amazing animals!
To get individual downloads, click the image to go to the postcard's page. To download collections, see below.
| | | | |
| --- | --- | --- | --- |
| | | | |
| | | | |
| | | | Cover (pdf) |
A banner and link on the class page in the Educator Console (sign in at play.stmath.com) goes right to the postcard and page for the book, JiJi's Amazing Animal Log.
For those who are using other goals (puzzles? minutes? other great goals?), visit this Postcards page for postcards that don't show a percentage.
If you don't want to see those banners, go here to learn how to disable them.
Printing Options
To opt out of the You've Got Mail notifications,
go to your educator console
My Account page
, scroll down to Notifications, and turn the banner toggle off.