To assign all Immersion content to your class:
Sign in to your ST Math account.
Click on your summer class.
Click on 'Objectives' > 'Immersion.'
Select the grade your students have just completed this school year.
Select 'Assign Objectives to All Students.'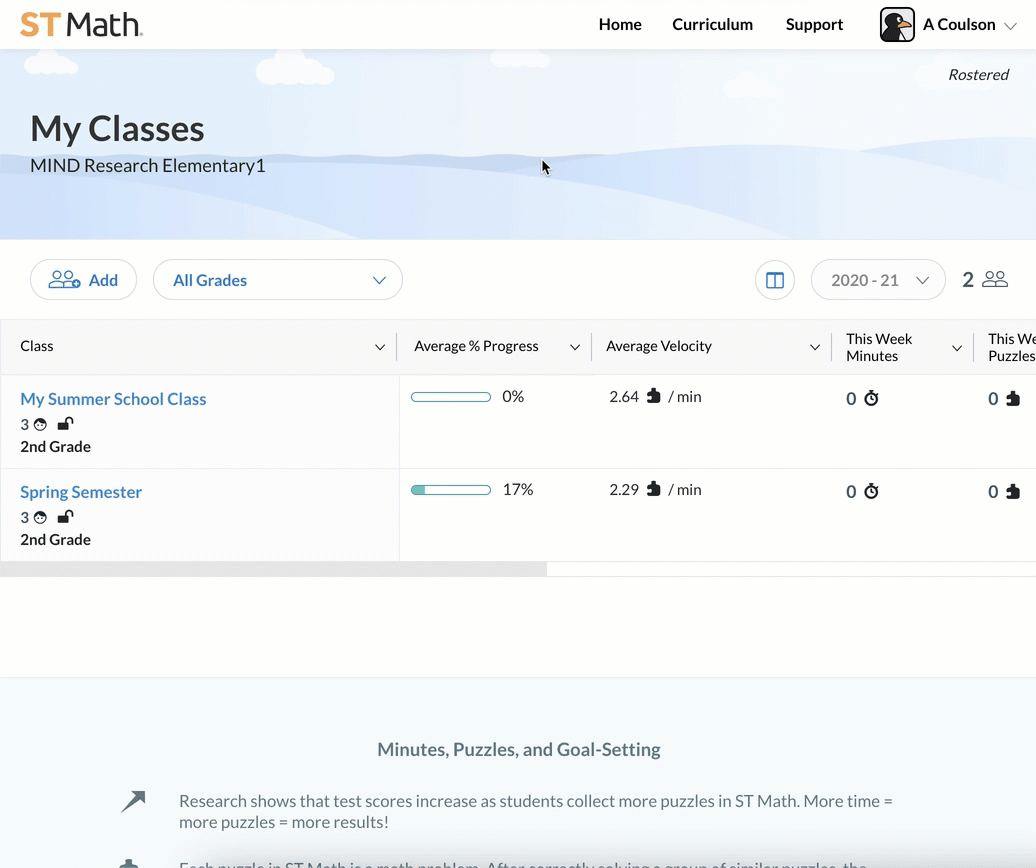 The next time your students log in, they can select the 'Assignments' button, to play their Immersion games.
Only schools and districts participating in our Immersion program will have access to this content.
Immersion Objectives for ST Math Assignments
Note: Students may play the Objectives in any order but, because of the carefully scaffolded content, students may not be playing the games included in the lessons on the day they are used in the Puzzle Talks.
Kindergarten
Greater Than, Less Than, Equal To
Understanding Addition & Subtraction within 5
Understanding Addition & Subtraction within 10
Making 10 and Number Pairs
1st Grade
Number Pairs and Making 10
Addition and Subtraction Situations with Unknowns
Addition and Subtraction within 20
Adding and Subtracting by Tens
2nd Grade
Addition and Subtraction Situations within 100
Two Step Situations
Equal Groups
Rows and Columns
3rd Grade
Fractions on the Number Line
Fraction Concepts
Comparing Fractions
4th Grade
Mixed Numbers
Fraction Equivalence and Ordering
Adding and Subtracting Fractions
Fraction Multiples
Fraction and Decimal Equivalence
5th Grade
Fraction and Decimal Concepts
Fractions on the Number Line
Unlike Denominator Addition and Subtraction
Fraction Multiplication
Fraction Division